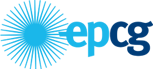 About us
Elektroprivreda Crne Gore AD Nikšić (EPCG) is a national energy company established by the decision about transformation of JEP Elektroprivreda Crne Gore Nikšić, No. 1001-2772/1 dated October 16th, 1998 for the purpose of carrying out energy activity, i.e. electricity generation and supply.
Other info:
PIB: 02002230;
PDV: 20/31-00112-1
Production and supply of electricity are the main activities of the Montenegrin Electric Enterprise.

In the language of numbers, we show you the most important information about our production and distribution capacity, employment structure ...