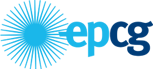 Media center
In order to make it possible to launch any project and implement it, the core objectives must first be set, i.e. the project must be launched taking in mind the vision including the final objective. In case the objectives fail, all the subsequent activities will fail and cause damage. Below we will first define the objectives and accordingly explain them.   
The core objectives:
1. Generate and sell electricity as much as possible;
2. Generate cheap electricity;
3. Generate electricity from renewable energy sources.
The first two objectives are universal for all business processes involving manufacture of certain goods, providing the product is quality and competitive, i.e. it can be marketed. Electricity is one of the rare products from Montenegro, the quality of which is identical to that generated in other developed countries given that the mentioned quality has been guaranteed by maintaining frequency and voltage within set limits. In addition, there is the market established for electricity sale, both in Montenegro and out of it.
It is for sure that consumption of electricity will increase within the period to come, along with increase in business activities, as well as the need for energy generation. Concerning electricity price, taking into account investment and exploitation costs, energy generated by solar power plants is the cheapest one.
The third objective is the most interesting and least known to the general public, which is why it deserves to be explained in more detail. We will not argue here about the opinions justifying or not justifying decrease in generation of electricity from fossil fuels; however, in our opinion, it is elementary fact to be accepted by us (a number of directives, opinions, EU suggestions, CO2 fees, taxes) according to which we must decrease this type of electricity generation as well as emission of hazardous gases. Decrease in this type of generation causes the need for alternative energy, and that is why generation from other energy sources should be facilitated, i.e. renewable energy sources, in particular.
Furthermore, although very important, we will not here analyze costs of energy balancing and storage, given that EPCG, thanks to its hydro reservoirs, has an extraordinary potential to balance variable generation of electricity from its renewable sources. We can consider storage along with the construction of solar power sources. Lack of the capacity for energy storage for the first few hundred of MW (megawatts) cannot strategically jeopardize the process and system operation.
With all of this in mind, and based on a photovoltaic effect principle, generation of electricity from renewable energy sources seems more than justifiable.
This means that objectives are justified.
There is the basic question here: how to accomplish these objectives efficiently and quickly and not jeopardize Montenegro's strategic energy development? Due to the limited capacity of the transmission and distribution grid, new projects must not threaten our power system stability. They must be acceptable for transmission and distribution grids, and also compatible with new electricity sources, which have been planned although not yet constructed.
Projects for the construction of SPP Briska Gora (phase I - 50 MW, phase II - 200 MW) have already been started (concession was granted in 2018, construction was scheduled for 2020, and the production of electricity was expected to start at the end of 2021) in Montenegro and additionally there are plans to grant a concession for land in the area of Velje Brdo for the construction of Solar Power Plant with the capacity of 200MW. In the middle of 2021, EPCG launched a serious recording campaign of potential locations for the SPP construction in the eastern part of the municipality of Nikšić (the so-called Kameno more project).
Furthermore, the project for construction of the floating Solar Power Plant at the Slano lake with the capacity of 40MW was launched as well. All these projects are still ongoing, but due to the various administrative and technical issues (undefined spatial plans, unsettled public registers of property and owners, limited and undefined grid connection conditions, and uncertainty in obtaining various permits…) their implementation has been slowed down and almost stopped. Faced with significant challenges in the implementation of these projects, and aware of the necessity that new sources of electricity have to be built and that administrative and technical obstacles have to be overcome, the management of EPCG, in the middle of 2021, comes up with the idea of establishing a new business policy concerning the construction of the new SPPs.
PRODUCE WHERE YOU SPEND becomes EPCG's new business motto. The main protagonist of this policy are EPCG and its consumers. As a consequence of this thinking, project SOLARI 3000+ and 500+ is being launched. The essence of this project is that 3000 individuals and 500 legal entities install SPPs with the capacity from 3 kW to 30 Kw, on their roofs. During the implementation, we decided to expand the project and enable legal entities to install SPPs with the capacity up to 999 kW. There should be built solar power plants with a total capacity of approx. 30 MW. Also, in order to maintain the stability of the distribution network, consumers are allowed to install SPP with a capacity that will enable them to produce electricity sufficient to meet their own consumption needs.
What had to be done to start the realization of this project?
We will list only the most important processes:
1.         Development of the Preliminary design;
2.         Preparation of the Feasibility study and Business Plan;
3.         Public Invitation to tender for financing;
4.         Media Strategy for Consumer registration;
5.         Procurement of the equipment;
6.         Establishment of the Company for installation of the solar power plant;
7.         Registered consumers' examination in order to determine the existence of the technical conditions and to present a detailed offer (price, payment terms, etc……);
8.         Development of Preliminary Technical design (for the consumers with the capacity exceeding 30 Kw);  
9.         Signing the Contract with the consumer;
10.       Subsidy agreement (20%) signed with ECO Fund;
11.       Main Design development (MD for the consumers with the capacity exceeding 30Kw);
12.       Installation;
13.       Certification;
14.       Contract concluded with CEDIS;
15.       Contract concluded with Functional Unit Supply;
16.       Issuing an invoice to the consumer for the installed equipment and provided services.
Herein, it is essential to highlight several significant elements that make this project unique:
1. Financing 
EPCG provided the credit from Investment and Development Fund in the amount of €30,000,000.00 for the procurement and installation of the equipment (10 years, grace period of 2 years, fixed interest rate of 1,63%).
EPCG transfers the credit to the consumers to whom the solar power plant is going to be installed.  A consumer is allowed to have their equipment repayment rate for 1 cent lower than their previous average electricity bill. Since production equals consumption, i.e. electricity costs are 0, in the following period, the consumer only pays the equipment costs, and these costs do not exceed their previous electricity consumption expenses. The repayment term ranges from 6 to 10 years. After the equipment is fully repaid, the electricity for the consumer becomes free of charge.
2. Eco fund subsidies
EPCG was obliged to pay ECO fund the amount of € 6,000,000.00 for 2022 due to CO2 emission.  As it is the obligation of ECO fund to finance the so called green projects, it has undertaken to provide 20% subsidy out of the funds received from EPCG to each customer with installed SPP within the project SOLARI 3000+ i 500+.
The final invoice delivered to the customer is reduced by the concerned 20% and installments for equipment repayment are defined. Instead of single payment of 6M, EPCG pays those 6M for the period of 10 years. Also, EPCG has decided to exempt customers from the interest payment as a form of additional subsidy. 
It is not difficult to assume what challenges an ordinary citizen would have faced if they had decided to provide a loan, procure equipment and request a subsidy from ECO fund all on their own. Procurement of overall equipment by EPCG instead of individual procurement for each customer enabled the additional savings of at least 10%. 
3. Establishment of subsidiary company EPCG-SOLAR-GRADNJA (ESG) and Directorate for Renewable Energy Sources in EPCG (DOIE)
In order to implement the overall project, but also for the purpose of future projects implementation, we have decided to establish the subsidiary company ESG. The employees of ESG (400 fitters and electricians, 50 engineers, 50 employees dealing with logistics, warehouses, transport and administrations) are tasked with installation and commissioning of SPPs. All fitters have undergone trainings through the training center and obtained adequate licenses for conducting installation. The newly established DOIE is in charge of communication with the customers and enabling sufficient number of installations, procurement of necessary equipment (solar panels,  structures, substructures, inverters, energy and protective equipment), development of necessary documents (offers, contracts, Preliminary Technical Design, Main Project, plan of assembly, attestation, requests towards CEDIS, requests towards FUS, invoices for equipment installation and provided services), as well as monitoring over installed SPPs. 
4. Released energy
In addition to the undisputable benefits exercised by our customers with installed SPP and the fact that 500 new employees have been engaged acquiring skills that can enable them livelihood, the question is how can EPCG benefit from this project. The answer is in the title of this paragraph. What does the released energy mean? Simply put, it is the energy that won't be supplied to the customer with installed SPP at the price of 43 €/MWh, but instead we will be able to export it at significantly higher price. It is also important to note that EPCG faces the highest deficits in its energy balance during the summer months. Let us remind you about the trend in energy prices in the previous two years:  
If we had implemented the project 3000+ and 500+ in 2021, i.e. the installed 30 MW of solar capacity and generation of 45.000 MWh, EPCG (price on the HUPX exchange 271.66€/MWh) would have generated the additional €5,123,700.00 in revenue, while in 2022 (price on the HUPX exchange 271.66€/MWh), the revenue would have been €12,224,700.00. If the current price (116.07€/MWh) were to be applied for 2023, the revenue for EPCG would amount to €5,223,150.00. Considering the projected price for 2024 (156,19€/MWh), the revenue would be €7,028,550.00 and for the price projected for 2025 (131,76€/MWh), the revenue would be €5,929,200.00.  
These numbers best illustrate the benefits to be exercised by EPCG.
5. Legislative changes
At the beginning of the Project implementation we immediately faced administrative obstacles i.e. chaotic Public Registers. As for a 3 kW Solar Plant system it was necessary to address the local self-government with a Request seeking Urban Technical Conditions. It slowed down the whole process tremendously. Following the EPCG's initiative, the Parliament of Montenegro adopted Amendments to the Law on planning and construction of structures, exempting thereby firstly >30 kW SPs and thereafter >999kW SPs from the obligation of getting the urban and technical conditions. The Parliament of Montenegro adopted, also, Amendments to the Law on VAT reclassifying thereby solar panels from the higher tax group (21%) into the lower tax group (7%) and making the solar plant equipment more affordable to prosumers. Furthermore, the Ministry of Finance submitted an Opinion stating therein that procurement of equipment and goods for further sale, as was the case with this Project, should not be a subject to Public procurement procedures. All those activities significantly accelerated the project implementation and made it more plausible.   
Aside from all significantly positive benefits brought by this Project likewise the expected benefits of some similar future projects and apart from the above mentioned legal obstacles, it is necessary to point out in the below text either objective or subjective obstacles, as follows:
-     Besides the mentioned amendments to laws, it is necessary to simplify procedures referring to SP connection to the distribution network, provide clear definition of CEDIS role in the prosumer system.
Despite the fact that UTC are not needed for Projects exceeding 30 kW there is still an obligation to have property-legal relations settled while preparing a Main Design and submitting it to CEDIS;
We must improve registration of customers with both CEDIS and FU Supply;
Professional workforce shortage
 We have a significant shortage in professional workforce capable of development of Detailed Designs for SP exceeding 30 kW;
Engineers must improve their IT knowledge significantly;
Procurement department must get a much better knowledge of equipment and goods market necessary for procurement thereof;
It is necessary to simplify all in-house procedures starting from a project development through procurement up to SP commissioning and invoicing;
ESG running
To define responsibilities and obligations of all employees precisely
To resolve the financing of ESG, in case erection works are not feasible (weather conditions, lack of equipment, insufficient number of prepared facilities), so that employees get attached to the company and feel safe
Procurement needs to provide support beyond EPCG Projects
Taking into account all the above said there is no need for jumping into any specific conclusion, but work on elimination of the observed problems and accelerate implementation of this Project through Solari 5,000+ (70 MW) and Solari 10,000+ (100 MW) Projects.
In parallel to these activities it is necessary to start installing big solar plants applying thereby a new Company's Policy on use of hydropower infrastructure for connection of SPs. Compatibility i.e. complementarity of HPPs and SPs, from both technical and meteorological aspects, is unequivocal.
For avoidance of any doubt and given the fact that that there are numerous projects in EPCG referring to construction of hydro, wind and gas plants, EPCG thereby does not think of constructions of solar plants only even though we provided herein a retrospect of a Project that last started and will be first completed.
Announcements from other categories
2 years 5 months
DJUKANOVIC: PERSPECTIVES ON ELECTRICITY GENERATED BY SOLAR POWER PLANTS AS PART OF SOLARI 3000+ AND 500+ PROJECT
back to top