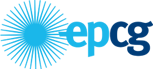 Households
Number 19100 is reserved for free calls to Center for contact with the customers, as a central place on which the buyers can find answers for all their problems and doubts and get correct and timely information about all relevant questions regarding EPCG's services, their bill and electricity distribution.
Services of the Call Centre may be obtained 24 hours a day. Operators stay at our customers' disposal every working day from 8 a.m. to 8 p.m., while IVR services are available 24 hours a day, every day of the week.
By using IVR, customers shall, 24 hours a day every day in a week, be informed about all the particulars of their last electricity bill and the state of their total debt, by simply entering their meter reference number, as well as about the manner for complaining over their electricity bills, methods of payment of electricity bills without any commission, activation of a service for receiving bills via SMS and electronic mail, planned outages in supply, contacts for registration of a fault, connection to the network, by selecting offered options on the IVR.
In direct contact with operators, on every working day from 8 a.m. – 8 p.m., customers can obtain all information about the status of filed complaints/objections, possibilities to sign the protocol for electricity-related debt settlement, i.e. the status of the current payment protocol, lawsuits, disconnections, book registered/non-registered payments, membership in the Golden Team, current marketing campaigns...
Center for contact with the customers offers all necessary information on the state on your bill, debt, payment options, state of the meter, interruptions in supply, new services, procedures, current actions and benefits which the company is offering.
Kind operators will, in the fastest way possible, give to our buyers all necessary information and help in solving problems in cooperation with other services/sectors within our company.
One of the big advantages of new solution is the possibility of receiving information about status of submitted complaint. New Contact centre app allows centralized archive and overview of all received complaints from whole Montenegro.