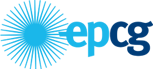 Households
Environmental Protection
By activating the electronic bills and reduced consumption of paper, all together contribute to environmental protection and help developing a global environmental consciousness.
Quick and easy activation
The activation of electronic account is extremely simple. Sign up for our service my account and activate it through your control panel.
Also, e-bill, you can activate by calling the contact center EPCG 19100, or go to the nearest branch in your city.
If you are not registered, you need to send back up of your bill and e-mail address that you want to use for e-bill to racun@epcg.com.
Change mail address
If you want to change your e-mail address to which you'll get your monthly bills, you need to send mail to racun@epcg.com with the following information: prepayment/billing code and a new e-mail address.
The change can be made once a month.