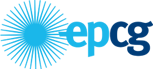 Households
Montenegrin electricity distribution system (CEDIS) conducting the Project of improving the system of measuring in distribution through replacing existing meters with new – electronic meters of the latest generation. We remind that managing and maintenance, modernization and development of distributive system are provided by the Law on Energetics.
New electronic meters will allow consumers, at any time, detailed and precise insight in the state of consumption and according to that better control of consumption. New meter allows precise remote reading without the possibility of subjective error, as well as fast recording of eventual failure, and its more efficient removal. The cost of replacing the meters is entirely paid by the Montenegrin electricity distribution system (CEDIS).
After fulfilling other necessary technical conditions, which will be achieved through the implementation of other projects, all other services that this advanced technology provides, will be available. Those are for example timely notice of planned interruptions in power supply, the possibility of giving instruction on energy efficiency and etc…
In this way we would like you to meet a new friend of Your household - multifunctional meter of the latest generation.
1. DISPLAY
Shows available information
2. READING SWITCH
By pressing the switch, displey will show new information
3. CONSUMPTION INDICATOR
Blinking lights indicate that there is power consumption. 
4. SWITCH
Termination or re-activate the power supply. 
Warning: This switch does not replace safety devices (fuses and circuit breakers) 
5. OPTICAL INTERFACE
Only for possible interventions by authorized technical staff. 
DATA SHOWN ON DISPLAY
| | |
| --- | --- |
| SHOWS AS | DESCRIPTION |
| "Aktiv. tarifa Tx" | Display of the currently active tariff (higher or lower tariff) |
| "Vrijeme hh:mm:ss" | Time on meter |
| "Datum   dd:mm:gg" | Date on meter |
| "Ser. Br xxxxxx" | Serial number of the meter |
| "Trenutni period " | Current state of the meter |
| "Ax+  Ocit=xxxxxx" | State of the meter of active energy by tariffs |
| "Trenutna P=xxx,x" | Current power that is engaged by the consumer |
On the web portal of CEDIS you can view the SCHEDULE OF METER INSTALATION during which the consumers will be without electricity supply.