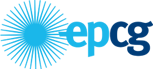 About us
19100

  - Customer contact centre (08-16h)

*
*this number is free of charge!


 
racun@epcg.com - this is an address on which, if you wish to receive your monthly bill via e-mail, you should send a copy of your previous bill and an e-mail address on which you want to receive your bill.
pr@epcg.com - if you are a journalist or you wish to file a request for sponsorship or socially responsible activity or you want to forward an invitation on corporate level this is an address for you.
hr.referent@epcg.com and hr.office@epcg.com – addresses on which you can send your CV. 
slobodanpristupinformacijama@epcg.com - an address on which you can send request for free access to information, according to the Article 17 of the Law on Free Access to Information. Your request has to be scanned and signed, and filled in line with the Guide. The guide to access information held by  EPCG can be downloaded here.
Company HQ address:
Montenegrin Electric Enterprise
street Vuka Karadzica no. 2;
81400 Niksic;
Other information
PIB: 02002230;
PDV: 20/31-00112-1
List of bank accounts by supply units
Supply unit
Bank
Bank account
Category of consumption
Billing code
BAR
NLB Montenegrobanka
530-2742-32
Households
7
Other consumption
1
BIJELO POLJE
NLB Montenegrobanka
530-12052-38
Households
8
Other consumption
2
BUDVA
Prva banka CG
535-3016-52
Households
9
Other consumption
3
ŽABLJAK
NLB Montenegrobanka
530-12053-35
Households
10
Other consumption
4
BERANE
NLB Montenegrobanka
530-16705-47
Households
11
Other consumption
5
KOLAŠIN
NLB Montenegrobanka
530-16749-12
Households
12
Other consumption
6
KOTOR
Prva banka CG
535-5367-80
Households
13
Other consumption
7
MOJKOVAC
NLB Montenegrobanka
530-16751-06
Households
14
Other consumption
8
NIKŠIĆ
Prva banka CG
535-1631-36
Households
15
Other consumption
9
PLJEVLJA
NLB Montenegrobanka
530-16707-41
Households
16
Other consumption
10
ROŽAJE
NLB Montenegrobanka
530-16750-09
Households
17
Other consumption
11
TIVAT
NLB Montenegrobanka
530-16706-44
Households
18
Other consumption
12
PODGORICA
Prva banka CG
535-1629-42
Households
19
Other consumption
13
ULCINJ
Prva banka CG
535-3018-46
Households
20
Other consumption
14
H.NOVI
Hipotekarna banka
520-4305-61
Households
21
Other consumption
15
CETINJE
NLB Montenegrobanka
530-6552-48
Households
22
Other consumption
16