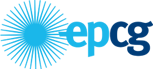 About us
Social responsibility, humanity and solidarity, as key operating principles of the EPCG, have been confirmed by activities of the Blood Donor Club of the EPCG, which has been operating within our Company since 2007.
Over 100 members comprise the Blood Donor Family, including subsidiaries in Plužine, Pljevlja, Podgorica, Budva, Herceg Novi and Ulcinj.
The Club was founded in March 2007 and recognized by the Ministry of Health as the best Blood Donor Club in 2009. On this occasion, Mrka Mrkić, our Club's headman, was awarded the prestigious prize by Miodrag Radunović, Ph.D., the Minister of Health.
The first blood donation was organized on the date when the Club was established, when more than 50 members donated precious liquid. Since then blood donation takes place twice a year, when significant blood quantities are gathered. Donors from the EPCG participate every year in a big September blood donation activity in Nikšić, which is being organized on the occasion of celebrating the Liberation Day of the town of Nikšić.
Alongside ordinary blood donation, our Club's members participated in several action programs on blood donation throughout Montenegro. They also respond to emergencies, whenever necessary. There's a good practice of blood donation on jubilee dates of our Company. On the occasion of marking 100 years of the EPCG's tradition and 50 years of successful operating tradition of Perućica HPP, more than 40 blood units was gathered.
The Blood Donor Club of the EPCG cherishes a good cooperation with Montenegro's Red Cross and its local units in Nikšić, Plužine, Podgorica and Pljevlja, as well as with the blood transfusion unit in health centers of Podgorica and municipalities aforementioned.  We are proud of joint activities and extraordinary cooperation with the Students' Blood Donation Club of Nikšić.
In addition to blood donation activities, the Club takes care about health and social issues if its members, the most prominent are being awarded prizes and recognitions.
Mrka Mrkić, a distinguished humanist, was the first chairman of the Blood Donor Club of the EPCG.
Besides our members of staff, every Montenegrin citizen can become member of our Blood Donor Club.
Please feel free to contact us if you want to become a member of the warmhearted family of humanists of the EPCG and save human lives, based on volunteering and anonymity principles.
BODIES OF THE CLUB:
Assembly, Chairman, Managing Board, Supervisory Board and Committees formed when necessary.