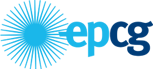 About us
HPP "Piva" is a reservoir dam facility with one of the largest concrete arch dam in the world. It was built in 1976.
Its main activity is production of electricity in peak mode, because it has the ability to start quickly and synchronize to the electric grid of 220 kV. HPP "Piva" is situated in the mountain range on the northwest of Montenegro. Due to the specific topographical features of the ground, complete installation of facilities was done below the surface.
The designer of the dam was "Energoprojekt" - Belgrade, and of underground facilities "Elektroprojekt" - Ljubljana. Model testing and geotechnical works were carried out by: Institute "Jaroslav Cherni" and "Geosonda" - Belgrade, while the main construction work was performed by "Hidrotehnika" - Belgrade.
Hydro power plant "Piva", from putting into operation in 1976, has worked in the electrical system of the Republic of Serbia based on the exchange of electricity, in accordance with the Agreement on long-term business-technical cooperation which was restored in the 1991, and concluded for a definite term of 25 years.
In the period of exploitation, from the beginning until the end of 2016, HPP "Piva" produced 30,9 TWh of electricity. Record production of 1,286 GWh was generated in 2010.
In 2016. HPP "Piva" produced 792,46 GWh of electricity. 
Basic technical characteristics of HPP "Piva" are:
Installed power - 360 MW,
The total storage capacity - 824 x 10 ³ x 10 ³ m³
Storage capacity - 746 x 10 ³ x 10 ³ m³
The projected annual production of electric energy - 860 GWh
Energy accumulation value 275 GWh
Three helical turbines with vertical shaft (250 rpm) such as "Francis"
Three-phase generator with a vertical shaft (250 rpm) of 120 MVA
Three-phase transformer (15,75 / 220 kV) of 120 MVA
Structural concrete arch dam height is 220m, hydraulic height of 190m, arc length on the crown is 268,6m, long arc in level of the bed 40m
Normal backwater elevation - 675.25m above sea level
Minimum operating level - 595.0 m above sea level
The maximum net head - 181.95m
Minimum net head - 99.90 m
Installed flow - 3x80 m³/s
Catchment area of HPP "Piva" is 1760 km²
As for the development plans, the vision of this plant is extension of its life, greater reliability and greater overall power generation, and strategic intent is the reconstruction and modernization of equipment and facilities.
Elektroprivreda Crne Gore launched HPP Piva reconstruction and modernization Project, in 2005. Within that Project, electrical equipment in HV facility was fully reconstructed and modernized, as well as significant part of electrical equipment of generating unit and minor part of hydro mechanical dam and plant's equipment. 
Reconstruction priority, done so far, was given to electro- mechanical equipment, parts of generating units or facilities responsible for safe and reliable operation of plant, increasing thereby operational readiness, without risk of emergency on equipment and civil facilities. In the end, the lifetime of the power plant has been extended, high operational readiness secured and the installed capacity of the power plant increased.
The following Companies participated in reconstruction and modernization works, either as equipment designers or suppliers: AF Consult, Swiss; Energoprojekt, Serbia; Voith Hydro, Austria and Germany; Siemens, Austria and Germany; Prointegris, Croatia; ELNOS, Serbia; Telem, Slovenia and LA&CO, Slovenia.