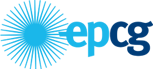 Media center
Students in elementary schools Ante Đedović from Bar and Stefan Mitrov Ljubiša from Budva visited on Thursday our oldest large hydropower plant. 
Around 40 children visited HPP 'Perućica', and Mr Veselin Škuletić, B.Sc.Eng, got them acquainted in a very interesting way with operation of the hydropower plant. The visit was organized by Elektroprivreda in cooperation with the publishing house 'Naša škola 5+' from Podgorica. 
Mr Škuletić made an effort to explain the hydropower plant to children as simply as possible, and how it generates electricity. Kids were very curious, showing also an enviable knowledge. It was clear that they read articles about energetics that we prepared for literary magazines 'Đače', 'Igra slova' and 'Petica'.   
There were many interesting questions, and our colleague Škuletić was particularly delighted. Children wanted to know if there was a button to shut down the plant, what would happen in case of a plant shutdown, whether employees from 'Perućica' ever sleep, how they work in the control room, how they know what are adequate buttons...
The most faithful readers of school magazines published by 'Naša škola 5+' left 'Perućica' satisfied, and then they visited Krupac Lake. Many of them were delighted with the lake and its surrounding nature, some of them even saying that 'it is more beautiful here then by the sea'.
This interesting visit has proven cooperation with 'Naša škola 5+' to be a direct hit. It has also proven adequate presentation of important topics from the area of our activity to school age children. Children have shown their interest in energetics, they like to read articles about electricity generation, rational electricity consumption, as well as interesting articles about Nikola Tesla, our power plants, etc.
Visits to facilities EPCG
1 year 12 months

2 years 3 months

3 years 9 months
Announcements from other categories
3 months 1 week

3 months 2 weeks

9 months 1 week
Elementary School Students Have Visited 'Perućica' Hydropower Plant
back to top