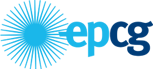 Media center
The third and the fourth grade students of the first professional high school from Nikšić, accompanied by their professor and school counsellor Mr Marija Golubović, visited the Electric Power Utility of Montenegro on Wednesday, November 23. 
The visit was organized by the UNICEF Office in Montenegro, as part of the initiatve named Opportunities, which stimulates implementation of policies aimed at improving employment of the young. On that occassion, the students were particularly interested in the relief of our electric power system situated in the premises of the Company's Head Office and they heard professinoal and thorough presentation made by Mr Olga Radulović, the coordinator of the executive officer of FU Generation.
By summarising impressions, Mr Golubović pointed out that they are very satisfied with the visit because the students were presented with the basic data about characteristics and operation of our electric power system in a comprehensible manner. She also said that she was pleasantly surprised by cordial reception they encounteered in EPCG.
Nemanja Radulović, the third grade student, thinks similarly, he said that he was very pleased to have visited EPCG because he learned a lot about the system fundamentals and many information about our company he did not know. Marko Burić, the editor of internal web portal, held a short presentation about internal and external communication in EPCG. The students were interested in the story about Intranet, the internal web portal, and they also assessed positively the fact that EPCG has the modern web portal, as well as the official Facebook page. 
Visits to facilities EPCG
4 years 8 months

4 years 12 months

6 years 6 months
Announcements from other categories
7 months 2 days

7 months 2 days

7 months 2 days
High School Students from Nikšić Visited EPCG
back to top