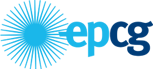 Media center
Elektoprivreda Crne Gore is about to initiate the project on reconstruction and modernization of five small hydro-power plants which were built in the middle of the last century.
EPCG signed the agreement based on which to develop the project documents in order to reconstruct five small hydro-power plants within HPP Perućica: 'Rijeka Crnojevića', 'Podgor', 'Lijeva Rijeka', 'Šavnik' and 'Rijeka Mušovića'.
The term within which to develop the Preliminary Design is eight months from the date of signing the agreement. Following revision of that document, during the third quarter of 2019, the tender will be launched to select the most favourable manufacturer, supplier and installer of the equipment, as well as the Main Designer for all the five facilities. Reconstruction and modernization of small power plants which operate within EPCG system, as part of the generating capacity of HPP Perućica, should begin during the next year. The estimated value of the Project is €3.260.000.
Implementation of this Project would increase power plants to higher technical-technological level of automation and remote control, their operating life will be extended, operating efficiency would be increased and production costs would be reduced, in addition to considerably higher exploitation of water potential.
The installed capacity of all five small hydro-power plants amounts to 2.5 MW, their projected annual generation is about 5.5 million kWh and it is not included in the price policy of the so-called feed-in tariffs, i.e. incentive prices for renewable energy sources from small hydro-power plants.
Press Releases
5 months 1 week

5 months 2 weeks
Announcements from other categories
8 months 1 week

8 months 2 weeks

8 months 3 weeks
RECONSTRUCTION OF SMALL HYDRO POWER PLANTS OF EPCG IS ABOUT TO START
back to top