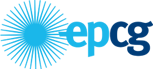 Media center
19th Regular Shareholders' Meeting of EPCG AD Nikšić was held in Nikšić today. According to the defined agenda of the Shareholders' Meeting, presided by Chief Executive Officer, Mr. Nikola Rovčanin, decisions on adoption of financial and consolidated statements for 2020 have been passed, as well as decision on adoption of Report on the Company's business operations, decisions on distribution of profit and dividend payment, decision on approving the contract for WF Gvozd, decision on election of auditor and release from duty and appointment of new members of the Board of directors.
During the meeting it has been concluded that, despite unfavourable hydrological situation and operating under complex epidemiological conditions, positive business result has been achieved, as well as that all the companies pertaining to EPCG operated well and actual net profit of EPCG amounts to EUR  16.155.838.
Total electricity generation in 2020 amounted to 3.233,6 GWh, which is 33 GWh or 1% less compared with the previous year.  Hydrological situation in the previous year was considerably worse compared with 2019 which resulted in lower generation of HPP Perućica amounting to 972,1 GWh which is 279,9 GWh less than generated in the previous year. Generation of HPP Piva was at the level of 2019 and it amounted to 657,3 GWh. Actual consumption was 91% of the plan. During 2020, collection rate of 95,29% was achieved in relation to the total amount invoiced in 2020.
In 2020 the total capital investment in EPCG amounted to €21.748.080. Majority of investment relates to modernization of the existing generating units and implementation of new projects.
Shareholders approved the decision on allocation of profit as at December 31, 2020, amounting to €59,518,020.51. Shareholders decided to appropriate the amount of €30,831,988.58 for dividend payment. Retained profit amounts to €27,070,448.20, and €1,615,583.73 is allocated to the reserve fund.
The Shareholders' Meeting adopted the decision on approval of the contract for 'Gvozd' wind farm which will be signed with the Austrian company IVICOM HOLDING GmbH. The Board of Directors is authorized to make the decision to register non-monetary contribution (land) with the limited-liability company GREEN GVOZD Podgorica, following appraisal made by authorized appraiser, and the contract concerned will be signed by the Chief Executive Officer.
Pursuant to the Company Act, the Shareholders' Meeting relieved of duty and appointed new members of the Company's Board of Directors, in accordance with the set agenda and the Company's Statute. Mirjana Čizmović, Ph.D., Rajko Radusinović, Aleksandar Dožić, Nenad Marković, Milun Božović and Jovan Radošević are elected members of the Board of Directors, and Milutin Đukanović, the present chairman of the Board of Directors, is appointed Chairman of the Board of Directors at the constitutional session of the Board of Directors.  
Announcements from other categories