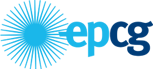 Media center
Nikola Rovčanin, EPCG's CEO has visited today the Primary Health Care Centre of Budva Municipality, to talk with Mrs Anđela Milić, the Director of this institution and Mr Nikola Božović, the Deputy Director. The meeting was also attended by Marko Mitrović, Doctor of Medicine, Occupational Health and Safety.
On behalf of our Company, Mr Rovčanin used this opportunity to donate €4,356.00 to the Primary Health Care Centre of Budva Municipality. According to Mrs Milić, it is about the audiometer which will certainly improve efficiency of the work of doctors - ENT physicians and Occupational Health and Safety physicians, as regards both diagnosing health problems and adequate treatment of patients.
Expressing appreciation for the donor, Mrs Milić has stipulated that she highly appreciates the fact that EPCG has been continuously socially responsible, providing assistance to the community for which it operates, paying particular attention to the health care which represents the foundation of each society's functional development.
''The hearing impairment is discovered among the young and older adults. It is normal for the hearing to get diminished over the years because auditory cells in the inner ear slowly die, the hearing gets weaker and becomes lost. Therefore, it is very important for us that EPCG is willing to meet our desire to address the needs of our patients in the best possible way'', said Mrs Milić.  
Mr Rovčanin, on the other side, has asserted that EPCG will continue to provide support to all those entities that are devoted to the well-being of entire society.
''Of course, the purpose of our company's existence is to generate electricity and, accordingly, to maintain electric power and financial stability of Montenegro. We also believe that the fact that we generate the surplus value in our country obligates us to operate in socially responsible manner, in a way that, inter alia, we will express our willingness to provide assistance to those entities which are particularly important for the community. No doubt, health care is the key factor for our country's stability and our determination to continue stimulating modernization of each socially relevant segment in Montenegro is unquestionable'', said Mr Rovčanin.
Announcements from other categories
EPCG DONATED AUDIOMETER TO THE PRIMARY HEALTH CARE CENTRE OF BUDVA MUNICIPALITY
back to top