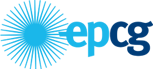 Media center
***
Discount approved to all households that regularly settle their electricity-related liabilities increased from 10% to 13 % 
3% discount for all large customers introduced for the first time (companies, institutions etc.)
Significant increase in Exchange prices has caused 6% increase in energy price i.e. 2.7% increase in the total bill. Increase in price shall not affect regular payers' bills
***
According to the Statute and Energy Law, EPCG Board of directors enacted a Decision determining electricity price for supplying the customers connected to electro distribution system. Prices, referred therein, shall apply starting from January 1st, 2018. 
During 2017, a significant increase in electricity price happened at the reference energy Exchange in Budapest (HUPX), which, according to regulations, impacts determining of electricity price in Montenegro. Primarily, due to the poor hydrological situation in the region, in the last 12 months, the prices on the Exchange are 30% higher in this year. Despite the significant increase in price at the Exchange, EPCG did not adjust the price of energy delivered to final customers during 2017. 
Suggested 6% increase makes the electricity price for households and small customers significantly below Exchange market price. Should we consider an average household bill, with consumption of 400 kWh in average, the planned increase (the first item at the bill i.e. energy) would rise from the existing €34 to €34.92 which represents 2.7% increase in overall bill.  
Having in mind currrent social and economic moment and respect towards customers that settle their electricity-related obligations on a regular basis, EPCG decided to increase 10% discount to 13%, meaning members of the GOLDEN TEAM will not feel 2.7% increase. Also, EPCG decided to include all regular payers in the GOLDEN TEAM during January of 2018 and it will amount to cca 180.000 households with 13% discount on active energy that will not be affected by the announced energy cost increase.
3% discount will be calculated for the first time also to customers who settle their obligations on a regular basis and who belong to the category of the so-called 'large customers' (companies, institutions, etc., not including direct customers).
Press Releases
3 weeks 1 day

3 weeks 2 days
Announcements from other categories