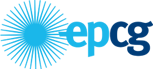 Media center
During the first half of 2018 EPCG generated €154.47 million revenues, 11% more than planned and 26% more than during the same period of last year.
The main reasons for good business results during first half of the year are primarily good operating readiness and stable functioning of generating facilities, which have caused increased generation in addition to good hydrometeorological conditions. Employees from generating facilities have significantly contributed to achievement of good results, as well as our Directorate for Energy Management.
Earnings before interest, taxes, depreciation, and amortization (EBITDA) of €49.35 million was generated during the first half of the year, which is 58% more than planned, while net income of the Company amounts to around €42.88 million.  
Thanks to good operating readiness and extraordinary hydrological conditions, Elektroprivreda Crne Gore achieved good results during first six months of 2018 in the surrounding full of challenges. Continuous good rate of collection, in addition to increased activities in the area of supply and additional stimulating of regular payers and improvement of relations with buyers caused far more better effects in the Company's business operations. 
Press Releases
1 month 1 week

1 month 3 weeks

1 month 4 weeks
Announcements from other categories
3 months 5 days

4 months 2 weeks
Income of EPCG in the first half of 2018 amounts to €42.88 million
back to top