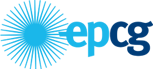 Media center
The Board of directors of Elektroprivreda Crne Gore A.D. Nikšić, at its VI regular session, accepted resignations of the previous Chief Executive Officer, Tonino Maglio and of three Executive Managers in EPCG. At the same session, resignations of the Chief Financial Officer – Giancarlo Sanzo, Executive Manager of the FU Generation – Fulvio Ivo Guidi and Assistant to Executive Manager of Energy Management – Roberto Pozzi were accepted. Resignations and relief of duties of the above mentioned managers followed expiration of conditions referred to in Shareholder's Agreement between the Government and A2A and shall enter into force as of 2 August, 2017.  
In the meantime, the Board of directors has, according to the Law on Business organizations and EPCG Statute, appointed Mr Igor Noveljić to a position of the Chief Executive Officer. Mr Noveljić graduated at the Faculty of economics in Podgorica. Mr Noveljić has a comprehensive work experience in energy sector, given that he was Deputy Minister of Economy, State Secretary and Secretary of the Ministry of economy.  He was a member of CGES Board of Directors, chief of Mayor's Office in Podgorica and negotiator for three chapters within accession negotiations for Montenegro's accession to European Union, and carried out successively numerous assignments. The newly elected Chief Executive Officer shall commence his work on August 3rd, 2017, following expiration of the resignation deadline of the previous CEO Mr Tonino Maglio and in line with the Company's Collective Agreement.
The Board of directors has, at the same time, thanked to Mr Tonino Maglio and the Managers of the above mentioned EPCG's FU/OU for their devoted work and expressed expectation that a newly elected CEO shall, together with his team in the next four year's terms of office, successfully continue both the business operation and devoted work aimed at achieving the positive Company's results.  

Igor Noveljić
Announcements from other categories
1 week 3 days

2 months 3 weeks
Igor Noveljić – the newly elected Chief Executive Officer
back to top