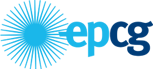 Media center
Regular annual overhaul of HPP Perućica shall start from July 2019 and a total plant shutdown shall last up until August 31. Apart from regular and usual overhaul works on equipment, facilities and intake system of HPP Perućica, generators G5 and G7 shall be revitalized this year as well. Investment is valued at 1M€ and implementation thereof is expected till the end of November 2019 in line with the Plan on rehabilitation and implemented public procurement procedure.
As a part of the overhaul preparation works, discharge of headrace system shall start on Sunday 28th of July, while according to the Annual Overhaul Plan a three-day filling of the system and pipelines out shall start on 27th of August so as to get HPP Perućica ready to reconnect to the power system on the last day of August.  
Taking citizens safety into consideration, we warn the public i.e. primarily inhabitants gravitating towards the hydro-power system Perućica of plausible perils and kindly ask them not to carry out any activity during discharging-filling out the head race systems of HPP Perućica.
Press Releases
5 months 1 week

5 months 2 weeks
Announcements from other categories
8 months 1 week

8 months 2 weeks

8 months 3 weeks