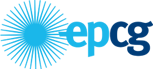 Media center
Six generators in HPP Perućica will be rehabilitated in the upcoming two years, thus operational readiness, safety and reliability will be significantly upgraded and the lifetime of our oldest large hydro-power plant, which has been part of the system since 1961, extended.
The Chief Executive Officer of Elektroprivreda Crne Gore, Igor Noveljić, and representative of the contractor, the first-ranked consortium in the public tendering procedure, the Chief Executive Officer of SEVER-NIKCOM-KONČAR GIM, Mile Todorović, signed the contract on project implementation.
The works valued at cca €3 million will mainly be performed during the planned shutdown of the hydro-power plant caused by the routine overhaul. The deadline for completion of works is set for the end of 2021.
EPCG CEO Igor Noveljić stressed that this is a beginning of large-scale investments in HPP Perućica, adding that signing of a €33 million worth loan agreement for project implementation with the German Development Bank KfW is expected in July.
Replacement of transformers will be done concurrently with implementation of the reconstruction and modernization of HPP Perućica, while a portion of the loan funding will be earmarked for preparation of documents for a new unit – Unit 8, which project is worth €23 million.
Rehabilitation of units encompasses dismantling and mounting works, services tied to measuring, control and generator testing, rehabilitation works and services in the hydropower plant as well as manufacturing and repair of parts of generator in the contractor's plant, delivery and installation of equipment.
Let's remind that generator G4 was successfully rehabilitated last year. And now, we continue with implementation of the initiated capital investment projects, modernisation and reconstruction of the existing facilities worth above €170 million, but also with putting in place conditions for development of new energy resources.
Press Releases
5 months 2 weeks

5 months 2 weeks
Announcements from other categories
8 months 1 week

8 months 2 weeks

8 months 3 weeks