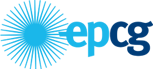 Media center
Elektroprivreda Crne Gore has commissioned construction of 35/10 kV 'Popovići' substation in Bar worth €1.5 million.
Infrastructure importance of the new substation is particularly important because of the increasing number of customers and increase in consumption which last for several years in the town under Rumija, especially during the tourist season.
On the occasion of commissioning the operation, Saša Milovanović, manager of the Region 4 (Bar, Budva, Ulcinj) said that the construction of this substation will considerably increase safety of customer supply, both in the downtown, as well as in the neighboring parts of Bar and added that 'the construction of 35/10 kV Popovići is very important given that the existing substations 35/10 kV 'Topolica' and 'Končar', which supply the area of Bar, are close to the nominal load'. 
Saša Milovanović, manager of the Region 4
Around four thousands of customers in the area of Polja, Čeluge and Popovići will be supplied in a more qualitative and stable manner following construction of 'Popovići' substation and the conditions for the development of 10 kV network and connection of new customers will be met.
Construction of 'Popovići' substation implies initiation of a series of projects which will additionally emphasize importance of this structure.
 'Following the tourist season we plan to commission construction of cable lines for fitting into 35 kV and 10 kV electric power network. Works are worth more than €220,000.00 and the agreement with the contractor has already been signed. Construction of the 35kV neutral point earthing resistor in 110/35 kV 'Bar' substation worth cca €50,000.00 is in its final phase, and works worth cca €70,000.00 related to the equipment for two 35 kV cells in that substation have to be finalized by the year end', said Milovanović.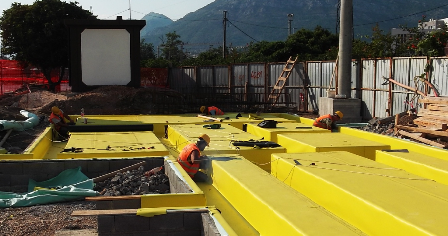 The substation 'Popovići' is going to be constructed in compliance with the highest engineering and technological standards, aligned with spatial planning and ecological requirements. The contractor is a consortium led by Bemax in its capacity of the leading member, and the equipment has been procured from the renowned Schneider Electric company. Capacity of this substitution shall satisfy increasing growth of number of customers in Bar, which has recorded 40% increase relative to ten years ago.
 'The new substation has 2x8 MVA installed capacity. The 35 kV switchyard will consist of five feeding cells, two transformer cells, one coupling and one metering cell. 10 kV switchyard, in addition to metering and coupling cells shall be also equipped with 17 outgoing feeders', said Milovanović and added that the new substation has been planned to become part of the system by the end of the year.
Announcements from other categories
4 months 3 weeks

1 year 1 month
Construction of €1.5 million worth substation has begun in Bar
back to top