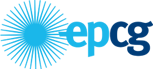 Media center
The money to purchase mobile Braille machine for the needs of educating children with eyesight problems in the public institution Resource Centre for Children and the Young Podgorica were collected at the fundraising dinner held on November 24 in hotel Centre Ville in Podgorica. This noble campaign, organized by Rotary Club in Podgorica, gathered people of good will, Rotary Association of Montenegro and their friends, and the campaign was also supported by Elektroprivreda Crne Gore through donation of one more mobile Braille machine.       
Resource Centre educates children attending preliminary and secondary school and implements a special programme for children with combined difficulties. Besides, this educational institution offers all the necessary support for the children with difficulties involved in the regular education system, their parents and teachers. Thus, the Resource Centre stimulates and improves the quality of the inclusion process.
Donors were given the most beautiful gift through an appropriate music programme, organized by pupils attending the music school Vasa Pavić from Podgorica, given that children from Resource Centre attend this school as well. On this occasion, Zoja Đurović, the principal of this school, carefully selected musical beats for small pupils. The audience awarded the devoted musicians by deserved applause.  
Milena Durutović, the president of the Rotary Club Podgorica, said she was pleased that the big hall of Centre Ville was too small to accept all those who wanted to contribute to this campaign.  She also said that we lived in times when it is necessary to listen to the needs of others, which is necessary and obligatory for some of us. This is the exact role of Rotary Association, today more than ever, says Durutovic.   
Rotary Club Podgorica supported and monitored needs of the Resource Centre continuously for 20 years now, striving to make the needs of this educational institution public and acknowledged to the society and aimed at providing as good conditions as possible for quality education for the children attending this school, highlighted Durutović.    
On behalf of the Resource Centre Podgorica, Irena Bogićević, a pedagogue in this institution, thanked on donation. 
Sponsorships and donations
6 months 3 weeks

7 months 6 days
Announcements from other categories
3 weeks 4 days

3 weeks 4 days
EPCG participated in humanitarian campaigne organized by Rotary Club Podgorica
back to top