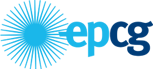 Media center
Elektroprivreda Crne Gore provided support to the City Groove music festival which is taking place in Podgorica from 2nd to 4th of June.
EPCG has been supporting the City Groove Festival from the very beginning, as reminded Eleonora Albijanić from the PR Directorate.
- We have recognised a long-lasting quality. Hopefully, our support will help good energy flow at Stadion Malih Sportova venue this year as well – Ms Albijanić said.
Dragan Bulajić, director and co-founder of the City Groove Festival invited audience that appreciates good music to flock to Stadion Malih Sportova.
- A year ago, we stated at this very same place that we will persevere in our fight for creation of the best and the largest festival possible and I believe that we have risen to the occasion. We have brought one world-renowned performer last year, we have three such performers this year, we believe that Podgorica and Montenegro thus proved themselves as festival centres so I would like to invite you to visit Stadion Malih Sportova in the largest number possible so that we can show everyone that we are what I claim to be and to help all those wishing to organise concerts to present Podgorica and Montenegro as a destination for concerts more easily  -  Dragan Bulajić, director and co-founder of the City Groove Festival, pointed out at the beginning of the press conference held in Hard Rock Café.
Balša Vojičič, festival producer, reiterated that over the course of this 3-day event the audience will have the chance to hear the most renowned local and international performers starting from Bob Sinclar and Antoine Clamaran who will perform on the first evening; Morcheeba and Gibonni on the second night, while Queen Real Tribute and Psihomodo Pop will close the festival.
Sponsorships and donations
5 months 1 week

5 months 4 weeks
Announcements from other categories
EPCG behind the City Groove Festival this year as well
back to top