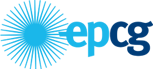 Media center
EPCG has donated computers and computer equipment to the elementary school 'Milija Nikčević' in Kličevo in Nikšić. 
Informatics classroom is fully equipped with computer equipment and computers. Computers will be intensively used in informatics classes, optional classes and free activities as well as in other areas that require application of informatics.
'Elektroprivreda Crne Gore donated 15 computers to the elementary school 'Milija Nikčević' and informatics equipment worth €5,000. These are the times when information technologies have become integral part of our lives in all areas, and therefore it is necessary that the youngest get familiar with their basics and proper usage by the system of education. This requires an appropriate and modern equipment because changes in this area occur very quickly', said Mihailo Gluščević, executive officer of the IT Department in Elektroprivreda Crne Gore. 
Slavica Perošević, the principal of the elementary school 'Milija Nikčević' pointed out the importance of donation: 'In our capacity of an educational institution we are aware of the fact that information literacy and information technologies are very necessary and that it is important to continuously spread knowledge from these areas. EPCG was co-operative and we are thankful because it offered out students the chance to acquire new knowledge in a simple and modern manner. Earlier, we had two information classrooms, one functional and another less functional, and the new one in which we are currently provides comfort for better and more successful work'.
Students are also satisfied with the new computer equipment. Nina Milović, the student, said that it is funny to work on new computers: 'We are very happy to have received new equipment for our classroom. Although previous computers can still be used they are quite old, and we have had problems while loading data, opening files etc. Now everything is much easier and interesting'.  
The student Nenad Zeković has also indicated that new computers are much better than the previous ones: 'What I like most is work in Word and preparation of Power Point presentations. Internet speed is faster on new computers, and we download photos that are necessary for our lessons in an easier way.'
In this way EPCG wants to provide support to the young to improve information literacy that is necessary for modern society, and also to provide support to teachers and professors so as to ensure quality conditions that they can transfer knowledge in an innovative and creative way.
Sponsorships and donations
5 months 2 weeks

6 months 2 days
Announcements from other categories
COMPUTERS FOR THE ELEMENTARY SCHOOL 'MILIJA NIKČEVIĆ'
back to top