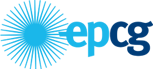 Media center
On the occasion of the today's appearance of director of the company UNIPROM, announcing wind-down of KAP, EPCG finds it appropriate to repeatedly make invitation to negotiate about the terms of the contract for the next year. 
As we have already pointed out in our previous announcements, EPCG cannot allow itself generating the loss of over 60 million euros by delivering electricity at the current price. With reference to that, having been strongly oriented towards protection of the company's interests and therefore, energy strength of the whole state, EPCG aims to sustain its financial stability by incorporating in the new contracts the realistic circumstances implying increase in electricity prices on the market.
We consider UNIPROM should seriously approach these negotiations and withdraw from demagogic appearances and policy of threats and blackmailing.
Also, we believe participation of the competent ministry departments in this process would be necessary, primarily because this is about the problem which, in any way, affects all the society, thus necessitating the involvement of the state itself for the purpose of finding and adequate solution.
Announcements from other categories
10 months 2 weeks
WE PROTECT INTERESTS OF EPCG AND THE CITIZENS. AS BEFORE, WE ARE OPEN TO NEGOTIATIONS, EXPECTING ALSO FOR THE COMPETENT INSTITUTIONS TO GET INVOLVED
back to top