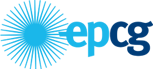 Media center
On Wednesday, September 15, representatives of our company – Mr. Nikola Rovčanin, CEO, Mr. Bojan Đordan, Executive manager of FU Generation, Mr. Miro Vračar, CFO and Mr. Mićun Milatović, Executive manager of the Directorate for Legal Affairs, visited HPP Perućica, on the occasion of which they talked to Mr. Radovan Đukanović, director of HPP, managers of the sectors and heads of the power plant departments.
Mr. Nikola Rovčanin, CEO, presented the managers of HPP Perućica development vision of the company, in terms of the new investments (WF Gvozd, SPP Briska Gora, floating solar power plant at the Slano Lake, Solari 3000+ and 500+ Project), particularly emphasizing the importance of investing in hydro energy (HPP Komarnica, HPP Kruševo). With reference to that, he expressed the readiness of EPCG to support further investing in rehabilitation of the existing equipment of HPP Perućica and pointed out expectations that installed capacity would be increased by unit 8 installation.
Mr. Radovan Đukanović, director of HPP Perućica informed EPCG representatives about situation in the plant, particularly pointing out investments in regular maintenance. The majority of works is being performed according to the planned time schedule; at the beginning of September, after successfully completed overhaul, filling of conveyance system and commissioning of units have started, noting that completion of general overhaul of G2 generator, which has been planned for the end of September, will delay for 10-15 days, which won't considerably influence the power plant generation, in case there are no large precipitations by then.   
The opinions were exchanged and harmonized regarding new organization structure of the company and further activities on development of the act on job classification. The new budget plans were also discussed which should be aligned with the real possibilities in order to avoid funds provisioning and constant transferring from one to another budget year, if there are no realistic chances for realization.   
Mr. Đukanović pointed out that the visitors were satisfied with the condition of our oldest big power plant and that they would try to come more often in the future, particularly after successful completion of the initiated and new investments.
Press Releases
2 weeks 5 days
Announcements from other categories
3 months 3 weeks

1 year 6 months

1 year 6 months
VISIT TO HPP PERUĆICA: EPCG INITIATES NEW DEVELOPMENT PROJECTS, BUT CONTINUES TO INVEST IN RECONSTRUCTION OF THE EXISTING PLANTS
back to top