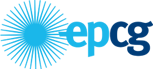 Media center
EPCG launched the public tender for selection of the contractor for the environmental reconstruction of TPP Pljevlja – Unit I. The estimated value of the investment is set at €45M (without VAT) and a large number of renowned global companies experienced in implementation of similar projects is expected to participate. Should the tender procedure develop smoothly, the corresponding contract should be signed by the end of the current year. The Preliminary Design for the environmental reconstruction was prepared by a top-notch German company STEAG Energy, through cooperation with TPP managers.
Project implementation is scheduled to take place in the period 2019-2021, whereupon the operation of TPP Pljevlja will be enabled to continue (TPP – Coal Mine) for the next 20 years. Reconstruction will assure compliance with the requirements and adherence to the strictest environmental protection parameters as envisaged under the latest EU Decision no. 2017/1442 from 2017.
The environmental reconstruction project implies construction of the desulphurisation system, denitrification system, enhancement of ESP operation as well as development of the waste water treatment system; revitalisation of Maljevac landfill valued at additional €20M will take place concurrently. Close to €9 million was spent on the project for revitalisation of Maljevac landfill in the last year. The reclamation of the landfill will take place in stages between 2019 and 2023.
The environmental reconstruction project is important also from the standpoint of ensuring the district heating for the town of Pljevlja, which will happen within 12 months from the contract signing for the environmental reconstruction.
Environmental reconstruction will result in reduction of all emissions and products of coal combustion as well as of chemical processes accompanying the electricity generation below the limit values, all in line with the statutory regulations of our country and the European directives on emission from coal combusting thermal plants.
The thermal energy complex located in Pljevlja (TPP – Coal Mine) is one of the key parts of the Montenegrin energy system and bears vast importance for its stability. The significance of this base energy source in Montenegro, which employs 1200 people, is indisputable.
As regards the implementation of the TPP environmental reconstruction project, the plan is to keep the annual shut-downs of the plant to less than two to three months in order to preserve the energy volumes needed for balancing and market purposes stable.
We would like to remind that EPCG, alongside environmental reconstruction project, has started a large investment cycle prioritising diversification of electricity generation from renewable sources, primarily wind and solar energy.
Announcements from other categories
2 months 3 weeks

3 months 13 hours

3 months 1 week
TENDER FOR TPP PLJEVLJA ENVIRONMENTAL RECONSTRUCTION LAUNCHED
back to top