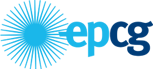 Media center
Today Elektroprivreda Crne Gore and Norwegian company NTE put SHPP "Slap Zete" into operation again, after successful reconstruction and modernization.
Works in SHPP "Glava Zete" are also in the final phase, and it is expected to be put back into operation by the end of the year.
This Project, which is worth almost 7 mil €, envisaged total automatization of the plant, while works are being executed within deadlines by Polish company ZRE from Gdansk, which was the first ranked bidder at the tender launched and conducted in 2017.
Quality and mutually beneficial cooperation between Montenegrin national electric power company and Norwegian company NTE has been confirmed yet again through reconstruction and modernization of two SHPPs, which included manufacturing, delivering, testing and assembling of electro-mechanical and hydro-mechanical equipment, as well as development of supporting documents, i.e. development of Detailed Design and As-Built Design.
SHPP "Slap Zete" was built in 1952, with installed capacity of 1.2MW. Three years later, SHPP "Glava Zete", which is the only one built underground, was commissioned, with installed capacity of 4.5MW. Since 2010, both plants operate within joint company established by EPCG and NTE, while our company is the major owner.
Press Releases
10 months 2 weeks

10 months 3 weeks

1 year 4 months
Announcements from other categories
1 year 6 days

1 year 6 days