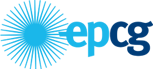 Media center
The bids submitted to the tender for procurement of service were opened in EPCG, on Monday, February 12, which service implies development of a preliminary design on ecological reconstruction of the first unit of TPP Pljevlja. Six bidders applied for the tender and EPCG will evaluate them in the period to come.
On December 25, 2017 EPCG launched the tender for selection of the company to develop preliminary design; according to technical specifications, the tender value amounts to €900K VAT inclusive.
Execution of works on ecological €40M worth reconstruction follows the phase of preparation of Preliminary Design, in which the necessary technological solutions for ecological reconstruction of TPP Unit II would be defined in the best way. The Plan is to select a Company and develop the preliminary design firstly, while in the subsequent period we would select a contractor and equipment to be installed in a three-year period. The Plan is to complete the Project on ecological reconstruction until 2021, including, inter alia, construction of a system for desulphurisation, denitrification, improvement of electrostatic precipitator plant, construction of waste waters system and reconstruction of the system for transport of combustion by-products as well as installation of a heating station as a part of the project on district heating of Pljevlja town.
Press Releases
6 days 22 hours

2 weeks 1 hour

4 weeks 51 min
Announcements from other categories
Six bids for development of the Preliminary Design on ecological reconstruction of TPP Pljevlja
back to top