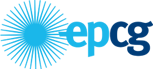 Media center
Elektroprivreda Crne Gore decided to continue implementing the campaign 'SHARE THE BURDEN 5' in January, due to the great interest of its customers. The campaign allows households customers, having the outstanding debt arising from the consumed electricity, to repay their electricity related debt easily. 
10,235 debt settlement agreements were signed under the Campaign 'SHARE THE BURDEN 5' during November and December. 8, 797 signed agreements thereof relate to customers who continued to settle their obligations per previously signed agreements under the Campaign 'SHARE THE BURDEN 5', while 1,438 new customers joined the action and signed the agreement Share the burden 5.
All household customers, who have the outstanding electricity related debt irrespective of its amount as well as customers whose agreements signed under the Campaign Share the Burden 3 expire, can join the campaign 'SHARE THE BURDEN 5'. Joining the action is conditioned by payment of the last three invoices as well as December bill until January 31. Household category customers will be able to repay electricity related debts, irrespective of amount thereof, in 22 fixed monthly instalments of € 20 each (while for debt exceeding €440 and for debt up to €440, the number of instalments will be defined by dividing the debt amount by €20).
Default interest will not be calculated since the moment of signing the agreement as well as during regular settlement of liabilities based on the signed agreement. In order for the debt settlement agreement to remain into force, an instalment of €20 should be settled every month as well as the ongoing electricity bill.  
The campaign can be joined by households disconnected from the distribution network, as well as by households who want to reschedule their already signed electricity-related debt settlement agreement. We want to mention that apart from this Agreement, household customers will also have to sign the Contract on electricity supply, unless they have already done so.
Customers may obtain more information by calling the toll-free number 19100, or at our counter desks, web site www.epcg.com and our Facebook page.
Press Releases
1 week 1 day

2 weeks 1 day
Announcements from other categories