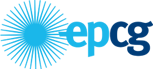 Media center
Representatives of the certification body from SGS Company conducted another supervisory inspection of the Integrated Management System (IMS) in Elektroprivreda Crne Gore. This was the second inspection during the first certification period which started in November 2019 and it showed that our company has successfully aligned its operations with requirements set forth in standards ISO 9001, ISO 14001 and ISO 45001 thus justifying the certificates awarded by this renowned certification company.
The inspection outcome is quite positive and encouraging for all employees in EPCG as well as for company's top management and all the stakeholders. The top management has been appointed under the decision of the CEO and it comprises all executive officers of functional and organisational units.
Aside for the operational units, the second supervisory inspection covered also TPP Pljevlja and Regional Centre Podgorica.
Alongside provision of the set of improvement recommendation, which our company will implement with high level of commitment as has done so far, the certification company SGS from Belgrade, which operates under the accreditation of the Geneva-based Swiss Accreditation Service (SAS), highly rated the progress made by the company in the past year.
The chief executive officer of EPCG Nikola Rovčanin pointed out that continuous inspections of performance conformity with the planned expectations and taking correctional actions to the end of meeting the planned goals are the key steps to ensure compliance of our company's business operations with the standard requirements. As he said, a particular attention is paid to identification and selection of the annual operating goals for all parts of the company in a manner that supports occupational safety and environmental protection.
"Compliance with standard requirements is being constantly monitored and subject to internal inspections which are implemented in accordance with the corresponding plans by teams of internal auditors composed of more than 30 licenced employees of EPCG. Widening the scope of competencies is an ongoing activity inside the Company so budget allocated to trainings shall clearly reflect this commitment in the ensuing 2022", Mr Rovčanin reiterated.
The top management of EPCG, as the most responsible entity for sustaining and continuous improvement of EPCG's compliance with requirements set forth in standards, would like to congratulate to all the employees for their contribution without which such significant success would be unattainable.
Announcements from other categories
6 months 3 weeks

1 year 9 months
RESULTS OF EXTERNAL INSPECTION OF EPCG: HIGHLY RATED PROGRESS, NOT A SINGLE IRREGULARITY REGISTERED
back to top