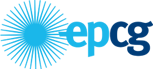 Media center
The Contract on General Overhaul of Unit U2 in HPP Piva was signed today in Plužine by the Chief Executive Officer of EPCG Nikšić Igor Noveljić and Integration Manager of the Litostroj Company, Damjan Kolenko, representing the consortium made of reputable companies Litostroj Power LLC, Končar Generators and Motors JSC and Elektroremont LLC Subotica – the successful contractor of the public procurement procedure.
The project is valued at €1,767,404.00 excluding VAT. The deadline for works completion is eight months, and the capital overhaul will encompass replacement of worn out and dysfunctional parts, thus significantly improving unit performances, extending its operating life and ensuring high level of operational readiness and safety at work for a longer period.
Upon the agreement signing, Mr Damjan Kolenko, the Integration Manager of Litostroj, expressed his pleasure with the fact that the Consortium, on whose behalf he signed the Contract, emerged first-ranked during, as he put it, quite demanding tender for reconstruction of Unit II in HPP Piva.
- We received extraordinary support from the HPP Piva's management and employees and I have no doubts regarding our timely completion of the undertaken obligations. Litostroj is involved in the reconstruction of energy facilities throughout the region, as well as in the Scandinavian countries, and such collected experience will help us complete the job to the best of our abilities – Mr Kolenko said.
EPCG CEO Igor Noveljić complimented the management of HPP Piva for quality implementation of the projects over the course of the past year and pointed out the commitment of the Company's executive management to invest in generation facilities and in the personnel.
- Extremely good work was done here over the past year in terms of technical improvement of the facility and working ambience for the employees. This is an exceptionally important project and I am confident it will be completed as quickly and qualitatively as the capital overhaul of Unit U1. With this unit and reconstruction of Unit U3 scheduled for 2021, we will get a new plant which will be a reliable and secure producer in the period to come. Let me also use this opportunity to, alongside the management of the hydropower plant, honour contribution of other EPCG directorates and the distinctly qualitative support we received from the Procurement Directorate, Mr Noveljić emphasised.
Unit U2 has been in operation since the 1976. Despite qualitative maintenance, long-term exploitation has resulted in functional wear out of the static and rotating parts so that the technical departments of HPP Piva estimated that a capital overhaul of Unit U2 is indispensable.
The commencement of the principal works is expected in April, while the exact date will be harmonised with the Plan of the Energy Management Directorate. Due to the increased volume of work, the overhaul will be carried out at HPP Piva and, partly, at the factories of the contractors.
Press Releases
5 months 2 weeks

5 months 2 weeks
Announcements from other categories
8 months 1 week

8 months 2 weeks

8 months 4 weeks