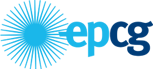 Media center
Elektroprivreda Crne Gore is organizing a prize game "Golden Team: Good Energy", for all households, members of the Golden Team. The prize game lasts until January 31, 2022.
The right to participate in the prize game belongs to households whose debt balance on January 31 amounts to 0 euros, which makes them members of the Golden Team, and in addition to automatic participation in the prize game, in the next 6 months they will get a 12.5 percent discount on the total amount of monthly bill. Also, all households that apply for the SOLARI 3000+ project by January 31 (starting from November 1, 2021), in cooperation with Mtel, are competing for the prize fund of 100 SMART HOME systems. By the way, we remind you that the application deadline for the Solari 3000+ and Solari 500+ projects has been extended until February 28.
The prize fund of 200 cutbacks on electricity bills in the amount of 50 Euros each is intended for the base where all members of the Golden Team will be positioned, while 100 cutbacks of 100 Euros will be drawn from the base where the members of the Golden Team are electronic invoice service users. EPCG, in cooperation with Mtel, has provided 100 Smart Home systems, which will be drawn from the database, which will include all households that applied for Solari 3000 + project from November 1, 2022 to January 31, 2022. Mtel's Smart Home package includes five devices: a smart socket, a smart light bulb, a smart relay, a temperature and humidity sensor and a door and window sensor (motion sensor), which allow users to turn on/off the lighting via mobile phone or computer at the scheduled time, get information about the temperature and humidity in the rooms as well as notification when the opening of windows and doors within the house is detected, etc.
The public drawing of winners will be organized at EPCG's premises in Nikšić, on February 22 at 11:00 AM. The system of drawing out the winners is organized electronically, by the method of random selection of the subscription number of users.
All information about the prize game and SOLARI 3000+ and 500+ project can be obtained by free call number 19100, on the website www.epcg.com where the Rules of the prize game are presented, as well as on EPCG profiles on social media.
Announcements from other categories
10 months 2 weeks