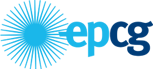 Media center
Elektroprivreda Crne Gore has expressed deep regret because of the environmental incident that occurred at the Vezišnica and the Ćehotina on July 4th of this year. It has truly apologized to all citizens of Pljevlja and the entire public because of this incident, as well as because of an inadequate information provided to the public concerning this incident. 
At the extraordinary session held in compliance with the conclusions made by Montenegro's Government, the Board of Directors analysed the current situation in TPP Pljevlja, its causes and consequences.
Having in mind the fact that, in technological and environmental terms, TPP Pljevlja represents the most complex industrial facility in Montenegro, the BoD members analysed in detail all the available information about the environmental incident as well as preventive measures to be undertaken so as to avoid such situation anytime in the future.
The BoD concluded that the incident was caused by a failure in a drainage system for discharge of ash and slag, a situation that could have caused increase of a water level in the landfill what would seriously damage stability of the Maljevac landfill dam and result in far-reaching damaging effects on people's lives, residential facilities and other material possessions.    
Despite the facts that do not allude to any unskilful or untimely management of a failure, the BoD accepted the resignation filed by Mr Vladimir Šestović, the director of TPP Pljevlja.
The Company's management would have to comprehend the quality and adequacy of all the procedures related to the measures of environmental protection and security of the facilities in order to improve them and prevent occurrence of these and similar situations up until completion of the environmental reconstruction of the facility which, through the investment worth more than €60M would ensure the Thermal Power Plant to become the most modern plant in the region, while safety of the people and the environment would be at the highest possible level.
Employees in Elektroprivreda Crne Gore, together with the management structure, will remain dedicated to the vision implying development of the national Elektroprivreda based on the principles of sustainability and environmental protection, in order to ensure more reliable electricity supply and increase of the quality of life of all Montenegrin citizens.
In our capacity of a socially responsible company, we will learn messages from this difficult challenge, improve our business operations and do everything we can to rehabilitate the damage, in cooperation with the competent institutions, the local self-government and the NGO sector.
Press Releases
1 month 2 days

1 month 1 week

7 months 3 days
Announcements from other categories
9 months 4 weeks

10 months 3 days

10 months 2 weeks