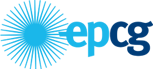 Media center
Drawing of a winner in the first round of prize contest named GOLDEN TEAM - CATCH THE RHYTHM was organized today in the business premise of Elekroprivreda Crne Gore in Nikšić, all in line with the Prize draw Rules.  Prize contest GOLDEN TEAM CATCH THE RHYTM, organized in five rounds, has started on January 15th and shall last till 31st of May. Prize contest has been organized to the benefit of GOLDEN TEAM members i.e. all households that became Golden team members by settling to zero their outstanding debt by 31st of January.
All 193,444 Golden Team members inside the households' database were potential prize winners. Prize for the first round was an automobile OPEL ASTRA ENJOY as well as €50 worth bill reduction for 150 households. €50 worth bill reduction for 110 bills were drawn from the database of Golden Team members while 40 bills to be decreased were drawn from the database of 15,810 Golden Team members using Electronic Bill.     
Prize drawing process was supervised by the committee composed of: Milan Perović, the chairman employed with FU Supply, Jelena Ćeranić a member employed with ICT Directorate and Eleonora Albijanić, a member from the HR and Corporate Communication Directorate.
The household with meter reference number 11140503 from Berane won OPEL ASTRA ENJOY.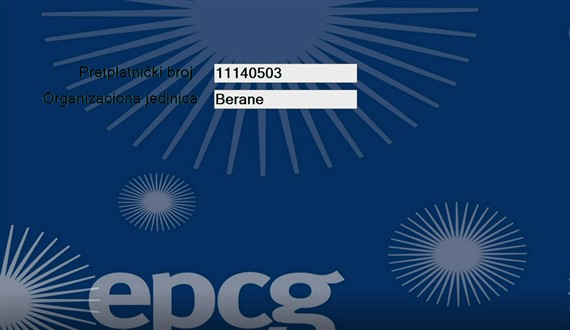 €50 worth bill decrease won 150 households from all around Montenegro: Herceg Novi, Kotor, Tivat, Budva, Bar, Ulcinj, Cetinje, Nikšić, Žabljak, Mojkovac, Bijelo Polje, Rožaje, Podgorica, Berane, Pljevalja. €50 worth bill decrease shall automatically be calculated in the bill for February.
Winners drawing system has been organized as a random electronic selection of meter reference number of customers.
A list of prize winners can be seen on the web site www.epcg.com, while a List of winners – meter reference number and city thereof will be published in all media printed on 21st of February, and moreover the public has the opportunity to be informed of prize winners on our Facebook page containing the live stream of prize drawing contest. 
Let us remind you of the remaining four rounds of prize contest which shall take place in the headquarter of EPCG in Nikšić at 09:45h, on 20th of March for the second round, 17th of April for the third round, 27th of May for the fourth round and 19th of June for the fifth round.
In the remaining four prize contest rounds the prize fund consists of 150 decreases worth €50 each, while 40 decreases will be drawn from the data base of GOLDEN TEAM members, who use the service of Electronic Bill.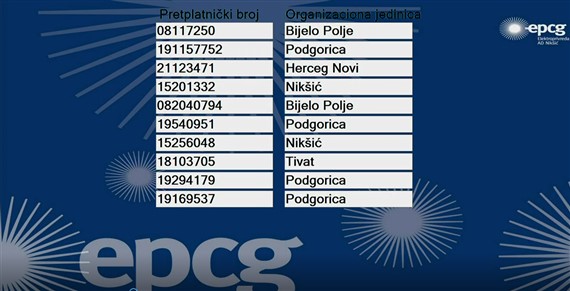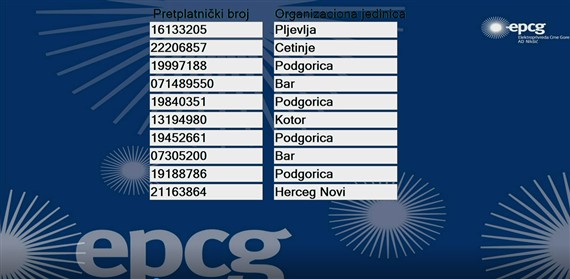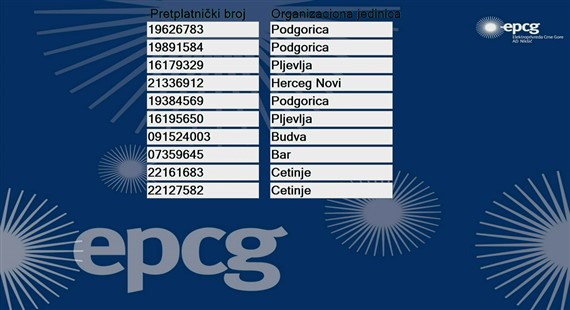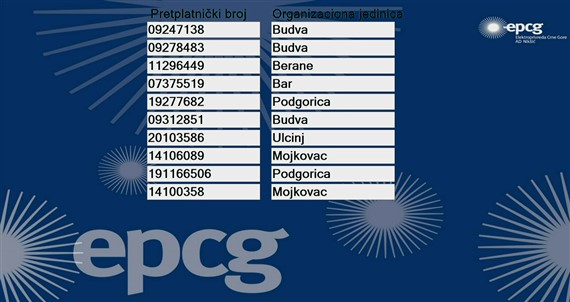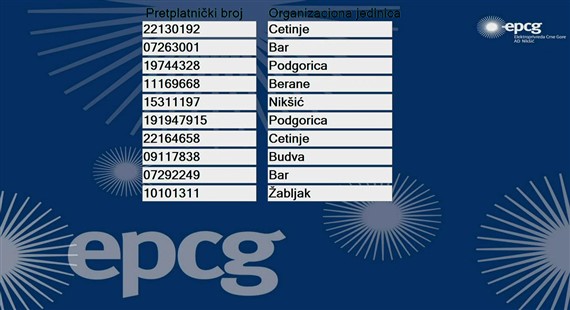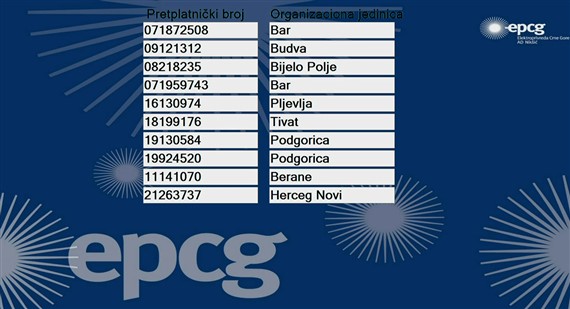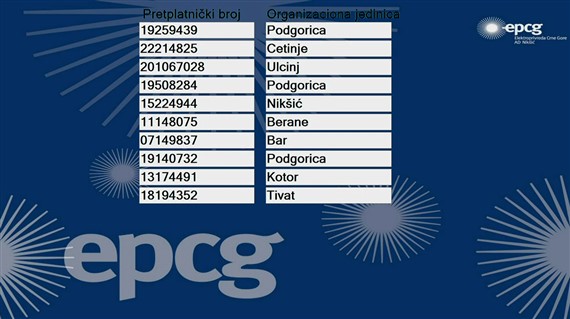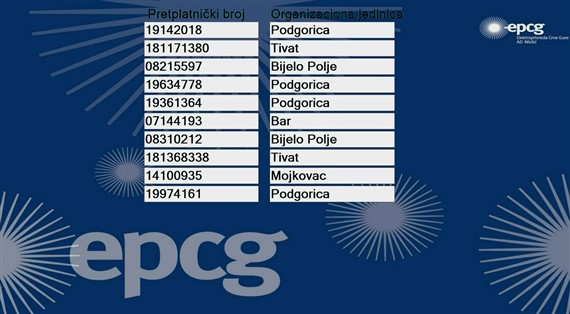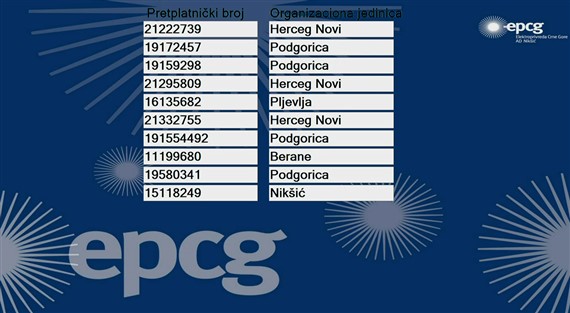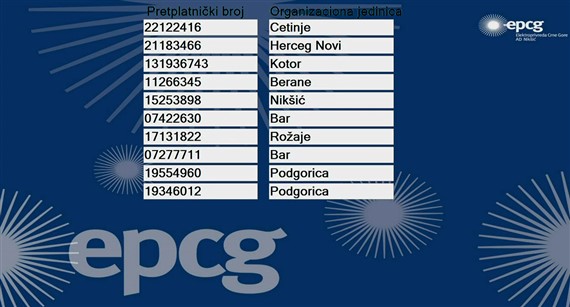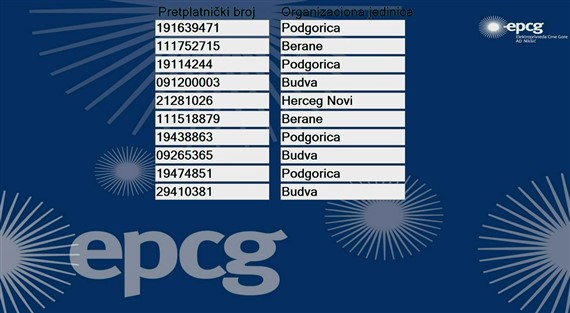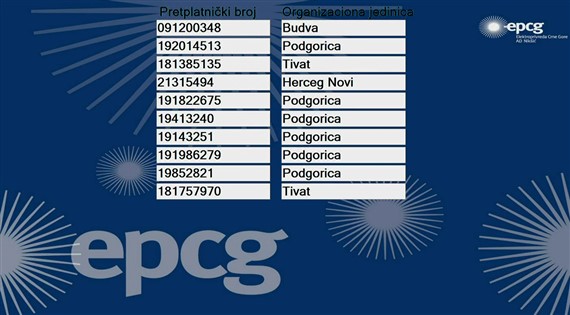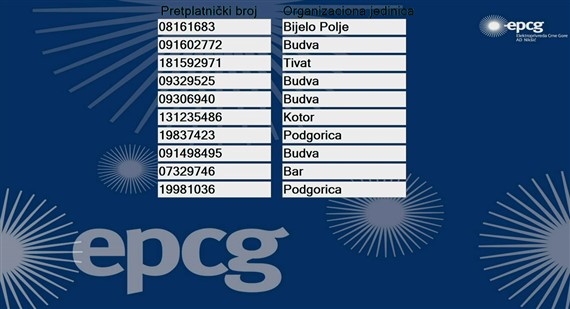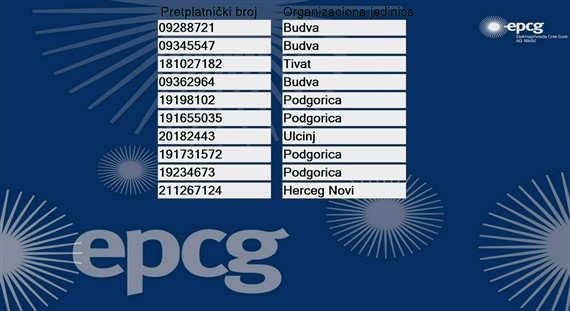 Announcements from other categories