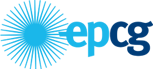 Media center
EPCG's Board of Directors accepted resignation of the present CEO Stefano Pastori at the session held on August 12th, and it approved appointment of the new Chief Executive Officer Tonino Maglio. 
Stefano Pastori covered the position of the Chief Executive Officer since November of 2013, and the resignation was submitted for personal reasons, i.e. due to health problems.
The new Chief Executive Officer of EPCG Tonino Maglio has a long working experience in the area of energy, in his capacity of a business and technical manager. He came to the position of EPCG's Chief Executive Officer from the position of the Chief Executive Officer in coal power plant in Brindisi - Edipower A2A Group that he covered since 2007. Prior to this function, in the same company he performed the activities of the Maintenance Manager and the Vice Manager. From July 1992, he was, among others, Project and Automation Manager in Taranto Oil Refinery (ENI Group), as well as the Chemical Plant Manager in Chemgas S.r.l. (SAPIO Group).  
EPCG has expressed its gratitude to Mr Stefano Pastori for his engagement and professionalism provided over almost three years of working in EPCG.
The new Chief Executive Officer of EPCG has been appointed in accordance with the contract aligned between shareholders of EPCG, the Government and A2A, for the period by the end of the contract term, i.e. by the end of 2016.
We believe that the new Chief Executive Officer, results-oriented and experienced in providing high-level service in the energy industry, is going to contribute to the Company's further development, to the benefit of shareholders, employees, clients and, generally, to development of energy and economic sector of Montenegro. 
Announcements from other categories
4 months 3 weeks

1 year 1 month