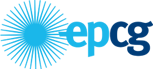 Media center
At today's constitutional session, the Board of Directors of Elektroprivreda Crne Gore A.D. Nikšić selected again Mr Đoko Krivokapić to be the chairman of the Company's Board of Directors.
At the session of the Shareholders' Meeting held on August 31st this year, shareholders placed their confidence in the new composition of the Board of Directors which, in addition to Mr Krivokapić, now consists of Mr Ranko Milović, PhD, Mr Ljubo Knežević, Mr Samir Hodžić, Mr Vladan Radulović, PhD, Mr Srđan Spaić and Mr Oreste Bramanti.
Considering the current business and financial situation in EPCG, the Board estimated that the fundamental principles of the Business Policy have been accomplished so far as well as during last year, as a result of the maximum engagement of our employees and all the Company's managerial structures.
Press Releases
3 weeks 6 days

1 month 4 days

6 months 4 weeks
Announcements from other categories
9 months 3 weeks

9 months 4 weeks

10 months 1 week
MR ĐOKO KRIVOKAPIĆ REAPPOINTED TO THE POSITION OF THE CHAIRMAN OF THE BOARD OF DIRECTORS
back to top