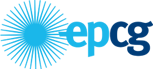 Media center
Elektroprivreda Crne Gore organized drawing of prizes within the prize game "GOLDEN TEAM – DISCOUNTS AND PRIZES", and the main prize OPEL ASTRA K ENJOY was awarded to a household from Pljevlja, with the meter ref. no 16132632.
There were 187 355 households, members of Golden Team database, who participated in a prize game given that those households had no outstanding electricity related debt as at January 31, 2018.  
Apart from the automobile, there were numerous other valuable prizes in the prize fund.
€100 worth fuel vouchers were awarded to households holding the following meter ref. no. 191412175 and 19883107 from Podgorica, 22111643 from Cetinje, 21146749 and 21181501 from Herceg Novi. 
Two €1 000 worth trip vouchers were awarded to households in Nikšić, meter ref. no 15329797 and Bar 07179167. 
Three Iphone 8 cell phones were awarded to households from Tivat – 18160741, Nikšić – 15131784 and Budva 091486128.
Four Ipad Air tablets were awarded to households from Podgorica – 191674811 and 19848670, Bar – 07238449 and Berane – 11296341. 
Thy system of winners drawing represented a method of random electronic drawing of the number of customer's meter ref. no.
Press Releases
1 week 6 days

3 weeks 4 days

1 month 2 days
Announcements from other categories
2 months 1 week

3 months 2 weeks