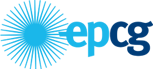 Media center
Milutin Đukanović, President Of The Board At EPCG, gave an interview for regional magazine CorD
Besides guaranteeing a stable production and supply of electricity for households and industry, EPCG has had a leading role in the economic development of Montenegro for almost a quarter of a century.
No future project will be possible without comprehensive analysis, public debate and high quality solutions based on environmental protection. There is no need to doubt that for a moment, and we will confirm it by rapid action, announces Mr Đukanović.
Do you manage to meet all the demands and needs of your customers?
Energy is essentially a strong support for the development of the economy and society as a whole. If we start from that, then I can say with satisfaction that EPCG, the Electric Power Industry of Montenegro, inherited a leading position, from the very beginning in 1910 with the first diesel power plant in Cetinje.
However, today as a company we are at a turning point. We have built no new energy sources since 1982, so it is time to seriously increase our installed capacity and base our future growth and development on the development of so-called green energy.
I'll take this opportunity then to announce the imminent start of several important projects, such as HPP Komarnica, installation of an eighth unit at HPP Perućica, the Gvozd wind farm on the Krnovo plateau and a solar installation on Briska Gora above Bar. We cannot give up any thermal energy source that gives stability to our electricity system, but through the ecological reconstruction of TPP Pljevlja, which should start soon, we will make sure that strict European standards are met by reducing pollution and the negative impact on the environment.
With fruitful and constructive cooperation with surrounding complementary systems, this is what, will enable EPCG to maintain its leading position and enable more intensive economic development, to the satisfaction of our customers and all the people of Montenegro.
Your focus is on constantly improving your business while respecting and applying the highest professional and ethical standards. Is this possible without a negative impact on the environment?
Preservation of the environment or the synergetic relationship between our energy needs and environmental demands is our first priority. So in addition to the project of environmentally friendly reconstruction of the first block of TPP Pljevlja, which involves the application of modern technological innovations and respect for all directives of the Energy Community, and which should begin soon, no future project of Elektroprivreda Crne Gore will be possible without comprehensive analysis and high-quality solutions based on environmental protection.
Your goal is to achieve competitiveness on the European market and actively participate in new market challenges. How will you get there?
Being competitive on the European market and ready for all market challenges means constant investment in people, in modern technologies, and in new energy sources based on so-called green energy. I am deeply convinced that this is a recipe for long-term stability and raising the level of our business references. And that's what we'll do. At the same time, we will pay special attention improving our personnel structure and the quality of our staff, because it is known that people are, after all, the greatest resource of any company and the overall basis for creating conditions for development.
We know you always want more and better, but we can't help but ask if you're happy with the company's current level of digital transformation?
Digitalisation is an important aspect of business. EPCG has recently been paying great attention to digitalisation and in that sense, some important projects such as our billing and smart metering system have been introduced. Communication and security equipment has been developed, customer service has been launched, etc. I am generally satisfied, but as a person for whom information technology is a professional, narrower speciality, I am aware of how fast everything is changing, so we have to follow modern trends and introduce new solutions in that area as well. Without it, business processes are much slower, and that is what we least need.
We must provide quality IT support for organising our work, implementing projects, good communication between staff and with management, a more active flow of ideas and so on.
Montenegro is on its way to the EU, which has very strict criteria and standards. Do you think you can satisfy them?
EPCG has been certified for ISO 9001-Quality Management Systems for some time; ISO 14001 – Environmental Management Systems and ISO 45001 – Occupational safety and health management systems, have been awarded to us by one of the world's most prestigious certification companies, SGS based in Geneva. This ranks EPCG among modern European companies that base their business on the application of international standards. As a company, we have fully complied with all criteria and standards in the field of business quality, safety and health at work and environmental protection and socially responsible business.
Do you think that the electricity systems of Serbia and Montenegro are compatible and that they would develop even faster if they improved cooperation?
I recently spent several days on a working visit to Belgrade, and this was the main topic of conversation with senior officials of the Government of the Republic of Serbia and with the EPS management. There is a common and unequivocal assessment that the cooperation of electric power systems in the region is the way to faster development and achieving full energy security.
The electricity systems of Serbia and Montenegro are definitely complementary and compatible systems and I am sure that joint investment and cooperation in new projects, especially in the field of green energy are the way to full exploitation of huge energy potentials, especially the rivers of the Black Sea basin, Komarnica, Piva and Drina. I am pleased that a willingness to cooperate is present on the other side too.
How do you assess the situation in the region, which faces similar challenges in the energy transition?
I think that a submarine cable between Italy and Montenegro is a great chance for the development of a region that is rich in renewable energy resources. Energy security is essential for everyone in the region and that is why we must base our development on green energy, which is particularly interesting and to which the future belongs. This is, I would say, the fastest and best way to overcome energy poverty, which the countries of Southeast Europe are especially prone to. It seems to me that everyone in the region is aware of that and that they are planning their energy development in a long-term direction of switching to renewable energy sources. We simply must not miss modern trends in energy, we must meet energy needs, but also respect strict environmental standards
Press Releases
9 hours 8 min

2 days 6 hours
Announcements from other categories
1 month 2 days

1 year 3 months

1 year 3 months