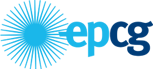 Media center
HPP 'Piva' delivered first kilowatt hours of electricity on March 28, 1976. It was one decade after the beginning of research and preparatory works for construction of this gorgeous facility located in the cruel and utterly dangerous, although visually pleasant, canyon of the mountain beauty of the Piva River.
Construction of a sophisticated system such as the system of HPP 'Piva' with the reservoir 42 kilometres long and capacity of 800,000 cubic meters is a true triumph of construction and engineering intellect as well as of hardworking hands of builders and companies from the former Socialist Federal Republic of Yugoslavia.
Since the work beginning in the mid-seventies of the last century to date, having three identical units of the total 342 MW capacity, HPP 'Piva' generated and delivered to the system more than 30 billion kilowatt hours of electricity. 
It is not necessary to emphasize importance of HPP 'Piva' for Elektroprivreda Crne Gore, as well as its contribution to development of Plužine municipality and the state of Montenegro, as also confirmed by kilometres and kilometres of asphalted regional and local traffic arteries as well as by numerous other worthy infrastructure facilities.  
It is not difficult to conclude that, since its incorporation, HPP 'Piva' has been the most important commercial entity in Plužine municipality. It has immeasurably contributed to employment of the population from Plužine municipality, as well as to the support and assistance provided to cultural and educational projects.  
According to Mr Milan Radović, the director of HPP 'Piva', extraordinary generating results accompanied by constantly high level of the plant's operating readiness have been accomplished thanks to the equipment quality, as well as to the staff's professionalism and endeavour invested over last 40 years.  
'Record one billion and 285 million of KWh was generated in 2009 and the year of 2010 will be remembered by a record high December generation of 230 million KWh of electricity.
We plan to ensure safe and reliable operation of the plant. Rehabilitation and modernization of this facility will help in order to accomplish this goal, and we have already successfully completed two phases', added Mr Radović. 
Milan Radović
Regular annual overhauls, investing in maintenance and modernization of the existing facilities, as well as the ambitious plans for implementation of new projects, have an important position in EPCG's business policy. Mr Fulvio Ivo Guidi, the executive officer of FU Generation and the manager of the Technical and Business Development Department has pointed out that 'Piva' hydropower plant is one of the three main links in the chain which ensures stable supply of the Montenegrin electric power market.
'Much has been invested over years in maintenance of the plant's achieved operating reliability level. Important projects are completed; however, having in mind that continuity is very important part of this business, investing will continue in the period to come. The vision of this plant is to extend its operation, achieve higher reliability and higher capacity, and its strategic intention is to constantly reconstruct and modernize equipment and the facility', said Mr Guidi.
Over the last years Elektroprivreda Crne Gore has recorded excellent generating as well as the financial results.
Reliable supply of customers, stable and reliable operation as well as multi-million investments into electric power system have marked operation of EPCG.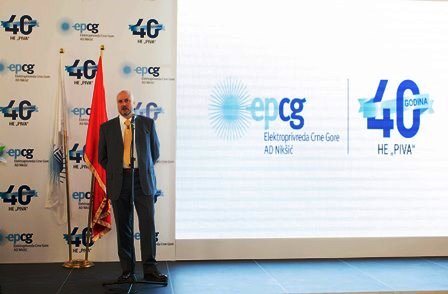 Fulvio Ivo Guidi
Mr Stefano Pastori, EPCG's chief executive officer, has emphasized that the Company provides powerful contribution to the adoption of planning documents, as well as to development of the legal framework and its alignment with the European standards and directives. This is particularly important in the light of opening of negotiations envisaged by the Chapter 15 in the process of Montenegro's path towards the EU, supported by the experience of A2A, the company incorporated in the EU member state, significantly contributing to this process.
'This year you celebrate in Montenegro a very important date - 10 years of state independence. From energy point of view, there have been continuous investments into energy and distribution system over the last decade. The most important investments which I would single out are construction of the electrostatic precipitator and capital reconstruction of boilers in TPP 'Pljevlja', modernization of HPP 'Piva', preparation of the project of diversion of the Zeta river to the hydro-reservoir of HPP 'Perućica', construction of the following transformer stations: 'Podgorica 5', 'Škaljari', 'Bistrica', 'Petrovac', 'Kumbor' and 'Popovići' ', said Mr Stefano Pastori.
He has added that he believes that, by the end of this year, the system will have another 265.000 multi-functional meters installed. Also, unbundling of FU Distribution from EPCG, which will operate as an independent legal entity from May 1 of this year with the license of an independent distribution system operator – Crnogorski elektrodistributivni system (CEDIS) shall designate the beginning of a new development of the Montenegrin electricity distribution system. Mr Pastori has pointed out that, in the future, EPCG will be dedicated to implementation of capital investments so as to make Montenegro energy independent.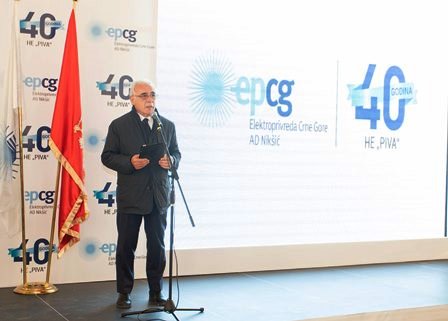 Stefano Pastori
With respect to workers who have died during constructon of HPP "Piva", Milan Radovic, director of HPP "Piva" with associates has laid down flowers on monument at the top of the dam.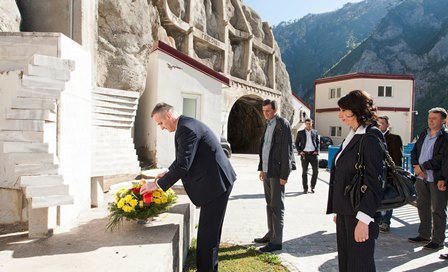 Announcements from other categories
4 months 3 weeks

1 year 1 month