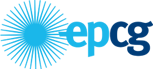 Media center
EPCG and the Association of Power Engineers organise the first energy symposium in Montenegro on the topic "New Energy Trends".
It is intended that the expert gathering of this scope and format becomes a tradition and a way of better positioning of both EPCG and Montenegro, as relevant addresses for starting and developing new ideas in the energy sector in the Southeast Europe.  
Our mission is to establish a significantly better connection among energy companies, educational and scientific institutions, in order to use the abundance of energy resources present in Montenegro and regional countries in the most optimal way and create conditions for a dynamic development, especially in the field of renewable energy sources (RES) as well as to find appropriate solutions for energy recession challenges which affect the world today. 
Symposium "EPCG NET 2022" will be held in Budva in Congress Hall of Avala Hotel on May 27 and 28, 2022, starting at 11 o'clock, and attended by around 200 participants, some of which are the most eminent people in the energy sector of the Southeast Europe.
Among others, panelists will be: Nikola Rajaković PhD, full professor of the Faculty of Electrical Engineering in Belgrade and chairman of the Association of Power Engineers, Jasmina Trhulj, Head of Electricity Department in Energy Community Secretariat, Yngve Engstroem, Head of Department for Cooperation in the EU delegation to Montenegro, Miroslav Tomašević, Acting Director of JP EPS, Luka Petrović, General Director of MH EPRS, Anes Kazagić, Head of Strategy Development Department of EPBIH, Maja Pokrovac, Director of Economic and Interest Association "Renewable Energy Sources of Croatia", Maja Turković, CWP Global Director for Europe, Predrag Savić, Director for Southeast and Eastern Europe in GEN-I Slovenia...
On the first day of the Symposium, two panels were scheduled. Their topics are "Renewable Energy Sources as a Priority of Energy Sector Development in Montenegro and the Region" and "Market Liberalization and Advantages of Regional Power Exchange Establishment", after which there will be a lecture named "Use of Hydrogen in Transition – facts, delusions, technology condition, future regional and National Strategies".  
On the second day, the panels topics will be "Business models, financing conditions and possibilities of EU funds use for investments in the energy sector" and "Energy sector decarbonisation – challenges regarding Introduction of CO2 Emission Tax and Application of Carbon Border Adjustment Mechanism (CBAM) in the Region", and additionally a presentation concerning the EPCG project "Solari 3000+ and 500+" will be organised.  
New energy trends towards elimination of boundaries!
Press Releases
2 months 6 days

11 months 1 week
Announcements from other categories
2 years 3 months
FIRST ENERGY SYMPOSIUM IN MONTENEGRO – EPCG NET 2022 ORGANIZED IN BUDVA IN LATE MAY
back to top