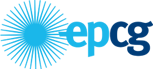 Media center
By installing the undersea cable between Opatovo and Sv. Neđelja in the Bay of Kotor, EPCG completed the investment worth €250.000.
LDU Tivat completed the project of installing the new 35 kV undersea cable 'Opatovo – Sv. Neđelja', long around 500 m with the conductor's cross-section 240 mm2, thus ensuring spare supply of Bijela and Morinj, and in case of a failure, of part of Tivat and Herceg Novi.
Lenght of the cable is around 500 meters
'The project organized reconstruction of the present 35 kV switch bays, for transfer from air line to undersea line at both ends of the cable (in Opatovo and in Sv. Neđelja), i.e. new switching equipment was installed in both towers. Furthermore, cable placement was preceded by complex and strenuous works on setting of protective anchor blocks both on the shore and in the sea, as well as preparation of the seabed along the cable route', emphasises Goran Kovačić, technical manager of the LDU Tivat. 
"Opatovo  - Sv. Neđelja" cable will substitute the old, half a century ago set one, that has been out of order over the past years.
This is just one amongst series of investments implemented with the goal of increasing reliability and quality of electricity supply to customers.
Press Releases
3 months 2 days

3 months 2 days

3 months 2 days
Announcements from other categories
10 months 1 week

1 year 7 months