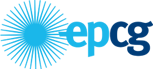 Media center
Upon detailed analysis of the electricity market, future activities and the Investment Plan, EPCG management submitted to the Board of Directors the draft Decision on additional conditions of electricity supply. 
The Decision represents the new type of calculating electricity consumption, with the customer being entitled to select one of the offered tariff models of supply. The practice has proved that energy efficiency is stimulated in this way and budgetary load of customers is reduced. Depending on the manner of consumption, households will be able to obtain relevant information and compare advantages depending on the tariff model they choose. Introduction of tariff packages, according to the practice implemented in the EU and regional countries, will make it possible for EPCG to enable its customers, with consumption rationalization, to have significant savings in their electricity bill.
Electricity prices for households in Montenegro depend exclusively on the price created freely by the supplier, with legally defined restrictions that relate directly to the price of energy on the referent Hungarian Power Exchange (HUPX). The cost of electricity in Montenegro is currently more than 60% lower than the market price, and according to applicable legal regulations and restrictions referring to changes, the new electricity price can be increased by max. 6%. EPCG did not use its legal right at the year beginning; however, based on introduction of a tariff model, EPCG will try to establish the balance between market prices and social and economic situation, thus enabling its customers to make a choice in order to use electricity in a more rational way.  
Also, EPCG continues to stimulate more than 200.000,00 households, members of the Golden Team, by providing them 13% discount for active energy, and it will also continue to subsidize customers in line with the criteria prescribed by the Ministry of Labour and Social Welfare.
Following decision made by the Board of Directors, in accordance with the Energy Law and the General Conditions of Electricity Supply, EPCG, in its capacity of the supplier of end customers, will define and publish on its website (www.epcg.com), no later than February 15, tariff models with electricity prices that will be applicable from March 1 of 2019.
Press Releases
2 weeks 5 days

3 weeks 6 days

4 weeks 6 hours
Announcements from other categories