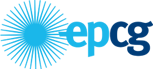 Media center
Representatives of Elektroprivreda Crne Gore- Chief Executive Officer (Nikola Rovčanin), Chief Financial Officer (Miro Vrčar) and Chief Executive Officer Advisor for legal affairs (Mirjana Adžić)- visited Plužine, where, togerher with the Director of HPP "Piva" (Radomir Radonjić) and the Contractor, toured the just-completed Ist phase of the roundabout.  We remind You that this project was realized with funds that, in accordance with the Contract with the Municipality Plužine, allocate EPCG.
The Chief Executive Officer, Nikola Rovčanin, pointed out that the executed works provide many reasons for satisfaction, emphasizing that the Company will continue to cooperate with the Municipality of Plužine, in mutual interest.
"What was waiting for four years, we finished in four months. EPCG continues to realize its obligations to the environments in which it valorizes energy potentials. HPP "Piva" is a very important plant for our company and the entire power system and it is understood that, maintaining this plant, we will take care of the environment in which it is located. I hope that this valuable investment will benefit the citizens of Plužine and serve the tourist potential of this municipality. Responsibility towards the environments in which it works is certainly something that is an imperative of our Company's business," Rovčanin emphasized.
EPCG Chief Financial Officer, Miro Vračar, spoke about financial features of this cooperation. 
The Agreement on the realization of the remaining obligations of EPCG towards the Municipality of Plužine arising from the construction of HPP "Piva" was signed in 2010. It was planned to invest over 11 million Euro and projects worth 4,5 million Euro have been realized till now. Some of the most important investments are the rehabilitation of the water supply sistem, the reconstruction of crossroad at the entrance of Plužine, the rehabilitation of the port, the reconstruction and asphalting of the road to the village Brljevo, the arrangement of the area in front of  HPP "Piva" and the reconstruction of Bajo Pivljanin and Lazar Sočica streets.  
The works within the obligation to arrange the area in the settlement according to the DUP were partially realized, as well as the costs of expropriation of real estate, construction of a collector with a wastewater treatment plant and preparation of project documentation for arranging the settlement.
Regarding the works on the first phase of the roundabout, according to the Contract with Erlang from 2018, about 1.086.000 EUR were allocated for the execution of works, and 45.500 EUR were spent for design and consulting services, and 8.000 EUR for supervision, while 608.000 EUR was allocated for expropriation. We expect that the final costs for the works execution, without expropriation costs, will be around 1.3 million Euro," said Vracar.
Announcements from other categories
5 months 1 week

1 year 7 months
EPCG HAS ALLOCATED OVER A MILLION EUROS FOR THE FIRST PHASE OF A ROUNDABOUT IN THE MUNICIPALITY OF PLUŽINE
back to top