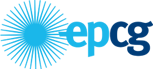 Media center
At the working session of EPCG top management representatives and part of the well-known Montenegrin NGO sector, new projects of our company in the field of renewable energy sources (RES) were presented in Pljevlja, whose implementation should begin by the end of this or the first half of next year. 
The meeting was attended by representatives of NGO "Green Home", "Eko Team", the organization "KOD", as well as representatives of NGO "Breznica" from Pljevlja.
EPCG's commitment to invest, to the greatest extent, in the development of green energy and the intention to approach the construction of solar and wind energy capacities, through the provision of part of funds from European funds and banking institutions, in cooperation with credible partners, was reiterated. It was also considered that cooperation with the non-governmental sector is extremely important especially with organizations that focus on environmental protection.
In that sense, the projects of our company were presented to NGO sector and it was stated that the preparations for the construction of the wind power plant "Gvozd" on the Krnovo plateau and the solar power plant "Briska Gora" above Ulcinj are being successfully completed, while with the completion of the Preliminary Design, in November this year, all conditions for the start of construction of HPP "Komarnica" will be met.
It should be reminded that the Assembly of Shareholders recently gave the "green light" for the construction of the wind farm "Gvozd", and it was established a preliminary cooperation with the European Bank for Reconstruction and Development (EBRD) in order to provide the necessary funds for the project. The Contract signing is expected in the coming days, and the project should start by the end of this year.
There are also projects that are actual and certain for realization such as construction of a pontoon, ie floating solar power plant on Slano Lake in Nikšić, whose construction is of interest to Danish companies, Solar plant "Velje Brdo" as well as the project "Solar 3000+", which involves the installation of solar panels on the roofs of individual residential buildings, worth about 30 million Euros.
EPCG is actively working on a project that includes marking infertile land on which photovoltaic systems would also be installed in accordance with the fundamental commitment to invest in the development of green energy.
Press Releases
2 weeks 5 days
Announcements from other categories
3 months 3 weeks

1 year 6 months

1 year 6 months
EPCG AND NGO – RENEWABLE ENERGY SOURCES AS A DEVELOPMENT PRIORITY
back to top