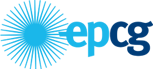 Media center
Today, the Director of the Energy Community Secretariat, Janez Kopač, and the Deputy Director Buschle, held a work meeting with the State Secretary for Energy Marko Perunović and representatives of Elektroprivreda Crne Gore, the Chairman of the Board of Directors, Milutin Đukanović, and the executive officer of FU Generation, Bojan Đordan, in the premises of the Energy Community Secretariat in Vienna. The meeting focused on Montenegro's progress in reforming its energy sector in line with the country's obligations under the Energy Community Treaty. One of the topics, besides the talk about solar and wind farms, were two crucial hydro-power projects "Komarnica" and "Kruševo" with the total installed capacity of cca 260 MW. In order to implement the two projects, the Secretariat has shown great understanding and provided full support for their implementation in the framework of regional cooperation.
The Secretariat welcomed Montenegro's strong commitment to the energy transition and the adoption of the National Energy and Climate Plan and the coal phase-out timeline initiative. The Secretariat has supported Montenegro to be focused on the process that the Energy Community initiated against Montenegro in line with the  Large Combustion Plants Directive's opt-out timeline for the thermal power plant Pljevlja. The Montenegrin delegation expressed its readiness to implement the Project for Ecological Reconstruction of TPP Pljevlja which has already started, as soon as possible, so that TPP Pljevlja could operate in accordance with the strictest emission-related EU directives. 
The Secretariat has agreed to extend its assistance to Montenegro, in particular with respect to the development of the missing secondary legislation for renewables, environmental impact assessment for hydropower projects and social and environmental impacts of the transition at local level in Pljevlja.
Press Releases
10 hours 55 min

16 hours 30 min

2 days 9 hours
Announcements from other categories
1 month 13 hours

1 year 3 months

1 year 3 months
Energy community secretariat receives delegation from Montenegro on a high level
back to top