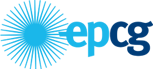 Media center
According to the initiative and the decision on cancellation of the charge for stimulation of generation from renewable energy sources (RES1) enacted by Montenegro's Government, EPCG, in its capacity of the supplier of end customers, will start implementing electricity tariff models as of June 1 2019, pursuant to the Energy Law and the General Terms and Conditions of Electricity Supply.
Based on the proposed tariff models and cancellation of the charge for stimulation of generation from renewable energy sources (RES1) for the consumption of up to 300 kWh, the cumulative effect for household's budget will be reduction of electricity bill by 2.5% - 5.5% for the mentioned consumption. Concerning customers that have the bill worth up to €60, the bill value remains at the same level. Therefore, starting from June 1, more than 80% of households that have consumption of up to 600 kWh will have the same or reduced bills. Only 5% of customers that have the bill worth around €100 would pay about 1% more compared to the present tariffs, based on the new tariff adjustment applied in tariff models.
In case the household is one of almost 200.000,00 members of the Golden Team, the additional 13% discount would be calculated; also, including another 18.000,00 beneficiaries of a subsidy granted by the Ministry of Labour and Social Welfare, those that are included in the category of vulnerable buyers, the fact is that the majority of households will have their budget reduced while paying their electricity bill.
This has been the objective of EPCG - to improve its services and adjust them to customers' needs; selection of one of the offered tariff models of electricity supply would stimulate energy efficiency and relieve the budget of customers depending on the consumption manner and advantages of the tariff model.
Customers will be entitled to select one tariff model once in a calendar year. All the information about the model that meets their consumption manner in the best way may be obtained at counters of the local supply unit or via calling toll-free number of the Call Centre 19100. In addition, the calculator has already been placed on the web portal of EPCG, and households will soon receive the leaflet containing all the relevant information about selection of the relevant model. Regarding the customers that signed the contract on selection of the tariff model during April, the mentioned contract will become effective as of June 1.
We will carefully monitor implementation of the offered models. Upon expiry of a certain time period, by fully appreciating suggestions provided by our customers, we would possibly make some amendments in order to meet the needs of all interested parties. 
Press Releases
2 months 17 hours

2 months 1 week

8 months 1 day
Announcements from other categories
10 months 3 weeks

11 months 2 days

11 months 2 weeks
ELECTRICITY BILLS LOWER UP TO 5% FOR MAJORITY OF CUSTOMERS AS OF JUNE 1, 2019
back to top