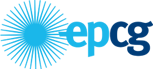 Media center
Dobrilo Gačević, director of TPP "Pljevlja", passed away suddenly, today, while performing regular work tasks.
Dobrilo Gačević is a long-term employee of Elektroprivreda Crne Gore, and from the very beginning, he spent his entire working life in TPP "Pljevlja", where he also performed a number of responsible functions. He was born in 1957. He graduated from the Faculty of Electrical Engineering in Belgrade in the field of energy. He completed a traineeship at TPP "Pljevlja" in 1982, and after completing his military service he started working as a chief engineer for measurement and regulation until 1986. For the next nine years he worked as a leading electrical engineer for auxiliary facilities of TPP "Pljevlja", and then until 2001 as a leading engineer for management and protection of high voltage equipment of TPP "Pljevlja". From 2001 to 2010, he was the Director's assistant for technical issues of the thermal power facility. For a year he was also the acting Director of the Thermal Power Plant, and  after that assistant of Director of the Directorate for Business and Technical development of EPCG for the location of Pljevlja and Projects' Manager in the Directorate for Development and Engineering of EPCG. 
He participated in the implementation and preparation of numerous important projects in EPCG. We highlight the work on the preparation of the project of ecological reconstruction of TPP "Pljevlja" and heating of the municipality of Pljevlja and the preparation for the implementation of the project SHPP "Otilovići".
The sudden leaving of Dobrilo Gačević is a great and irreparable loss for the family, but also for our company.
Press Releases
2 weeks 5 days
Announcements from other categories
3 months 3 weeks

1 year 6 months

1 year 6 months
DOBRILO GAČEVIĆ, DIRECTOR OF TPP "PLJEVLJA", PASSED AWAY
back to top