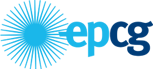 Media center
In December 2021, households consumed 135.004.257 kWh (kilowatt hours) of electricity, which is 32.3 percents more than the consumption realized in November, and compared to December 2020, the consumption is 8.8 percent higher.
The average amount of electricity bill for December for households in Montenegro (if unread measuring points in non-permanently inhabited buildings are excluded) is 39.48 Euros. Households in Mojkovac recorded the lowest average consumption in the amount of  21.61 Euros, while the highest average consumption in the previous month was in Podgorica, where households consumed an average of 50.80 Euros of electricity.
As many as 58.20 percents of households will receive a bill worth up to 30 Euros, 15.17 percent of customers from 30 Euros to 50 Euros, 18.80 percent of customers from 50 to 100 Euros, while 7.83 percent of customers spent over 100 Euros.
December bills, reduced for the amount of discount for regular payers, will be given to 38.35 percent of households in Montenegro, i.e. 143.004 customers.
We call consumers, if they have not already, to enter the course of regular bill settlement. At EPCG, we are trying to find a balance between respecting the difficulties faced by citizens and the need to generate revenue from electricity supply, in order to guarantee a reliable and secure supply, and thus the stability of the electricity system.
EPCG organized the prize game "Golden Team: Good Energy", which lasts until January 31. The right to participate in the prize game has households whose debt balance on January 31 amounts to 0 Euros that makes them members of the Golden Team, and in addition to automatic participation in the prize game, in the next 6 months they will receive a discount of 12.5 percents.
The rich prize fund consists of 200 deductions in the amount of 50 Euros each on bills, as well as 100 deductions in the amount of 100 Euros, for members of the Golden Team who use the electronic invoice service. Also, in cooperation with Mtel, all households that apply for the SOLARI 3000+ project by January 31 (starting from November 1, 2021) will apply for a prize fund of 100 SMART HOME systems.
By the way, we remind you that the application deadline for Solari 3000+ and Solari 500+ projects has been extended until February 28.
All information about the prize game and SOLARI 3000+ and 500+ project can be obtained by free call number 19100, on the website www.epcg.com, as well as on EPCG profiles on social media.
Announcements from other categories
10 months 2 weeks