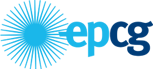 Media center
In December of 2018 households consumed 131.885.921 kWh, which is 34.9% higher than in November, i.e. 1.2% higher relative to December 2017 consumption.
The average December electricity bill for households, at the level of Montenegro, amounts to €41,78 (excluding non-read metering points in facilities that are not permanently inhabited). Households in Žabljak have recorded the lowest average consumption of €22.91, and the highest consumption in the preceding month has been registered in Tivat – households have consumed €53,92 on average. The bill worth more than €150 will be received by 2.63% of customers, and consumption worth €100 - €150 has been read at 5.33% of customers.
December bills reduced by the amount of discount for regular payers will be received even by 55.7% of households in Montenegro, or 194.854 customers.
Press Releases
2 weeks 4 days

3 weeks 5 days

3 weeks 6 days
Announcements from other categories