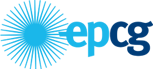 Media center
Elektroprivreda Crne Gore signed, with a group of contractors - Institut za vodoprivredu Jaroslav Černi A.D. and Energoprojekt Hidroinženjering A.D – a Contract on development of the Preliminary Design with a Feasibility Study and the Environmental Impact Assessment Study for hydro-power plant Komarnica.   
Contract value exceeds €1.6M while the deadline for development of the Preliminary Design and supporting documentation would be 15 months.   
Preliminary design development will be implemented in two phases. The first phase, which implies analyses on optimization and acquisition of background information necessary for development of the Preliminary Design with 6-8 months deadline, envisages finding solutions related to dam, defining the operational performance and economic indicators of HPP, its pertaining structures and reservoir as well as examining plants'/facilities' impact to environment. During the term of the second phase, which implies development of the Preliminary Design, Feasibility Study and EIA Study the process of selecting the optimum option of HPP will be ended and a final unequivocal decision on both HPP and its pertaining facilities will be adopted.     
Cost effectiveness of HPP Komarnica construction shall be defined by the Feasibility Study while the EIA Study shall both encompass all potential impacts to environment and envisage measures for reduction thereof, given that those measures will be pursued during construction of HPP Komarnica as well as environmental impact monitoring. 
More precise construction price and technical features of HPP Komarnica and its pertaining facilities will be represented upon completion and adoption of the Preliminary Design and the Feasibility Study. Thereby we expect that the final assumptions on HPP Komarnica construction options will be defined.
In February we expect signing of €6.3M worth contract with KfW Bank for reconstruction of HPP Piva, whereby EPCG would officially launch five-year and €172 M worth investment development cycle. 
Press Releases
6 days 7 hours

1 week 6 days

3 weeks 6 days
Announcements from other categories
CONTRACT ON DEVELOPMENT OF PRELIMINARY DESIGN FOR HPP KOMARNICA HAS BEEN SIGNED
back to top