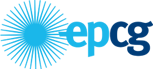 Media center
In November 2021, households consumed 102.046.490 kWh (kilowatt-hour) of electricity, which is 7% higher compared with consumption in October and 1% lower compared with consumption in November 2020.
Average bill for electricity consumed by households in November in Montenegro (except for non-read metering points in the facilities which are not permanently inhabited) amounts to €29, 71. Households in Žabljak have the lowest average consumption of €16,78, while the highest average consumption in the previous month was read in Podgorica where households consumed electricity in the average value of €37, 79.
Even 64,67 % of households will get the bill of up to 30 euros, 17,92% of customers between 30 and 50 euros, 14,41% of customers between 50 and 100 euros, while 3% of customers will get the bills over 100 euros.
40% of households in Montenegro will get November bills reduced by the amount of discount for regular payers, i.e.  146.937 customers.
We would like to remind that applying for project SOLARI 3000+ and Solari 500+ is currently in progress, until December 31 inclusive, according to the Public invitation announced on November 1. Subject of the Public invitation announced by EPCG and ECO FUND is financing and subsidizing the users for purchase and installation of PV systems with the capacity of up to 30 kW for legal and physical entities, owners of business premises, with 20% subsidy by Eco Fund.  By taking part in this project, the interested electricity customers, provided that they meet the conditions necessary for use of solar energy, will have the possibility to become electricity producers instead of being only the consumers, to generate electricity for their own demands and to sell the potential surpluses to the national energy company.  The project users will be provided with the technical and logistic support by EPCG employees, both in terms of construction and collecting of necessary documents and consents and they will be enabled repayment of the investment in monthly installments whose total amount may not be higher than the average bill for electricity consumed by a particular user, for the period of 10 years, depending on the investment amount. For more details about the project, please refer to www.solari.epcg.com.
Announcements from other categories
10 months 2 weeks